As families throughout the Western New England Region prepare for the start of a new school year, having reliable and affordable Internet is important – whether at home or through community resources. Through Project UP, Comcast's comprehensive initiative to advance digital equity, here are some of the ways families can connect at little to no cost for back to school:
Affordable Internet Options Through ACP and Internet Essentials
Comcast is proud to participate in the Federal Government's Affordable Connectivity Program (ACP), which provides eligible low-income households with a credit of up to $30 per month ($75 per month on Tribal lands) toward their Internet and/or mobile service. Thanks to ACP, eligible Comcast customers can get home Internet through Comcast's Internet Essentials, which costs $9.95/month, or Internet Essentials Plus, which costs $29.95/month, at no cost once the federal credit is applied. Internet Essentials customers can also add a line of unlimited 5G cellular data ($45) through Xfinity Mobile for as little as $24.95/month after the ACP benefit is applied.
Internet Essentials is the nation's largest and most comprehensive broadband adoption program, launched in 2011. Since inception, Comcast has connected a cumulative total of more than 10 million people from low-income families to low-cost, high-speed Internet at home.
For more information about ACP and to see if you qualify, visit us online or at one of our 10 Xfinity Stores across the Western New England Region, where you can speak to an Xfinity Expert, like Romando in Plainfield, CT, Tyler in Holyoke, MA, or Nicholas in Williston, VT .
Partnering with Community Organizations
Partnerships with community organizations such as Massachusetts Alliance for Digital Equity and Boys & Girls Club of Hartford in Connecticut are also helping to drive awareness and adoption of these programs.
In addition, our teams, with the help of Brad Palazzo, Director of Community Impact, have supported ACP sign-up events in partnership with Northeast Kingdom Community Action (VT) and Springfield Partners for Community Action (MA), as well as back-to-school rallies with Holyoke Safe Neighborhood Initiative (MA), East Hartford and New Haven Public Schools (CT) and Waterbury Youth Services (CT).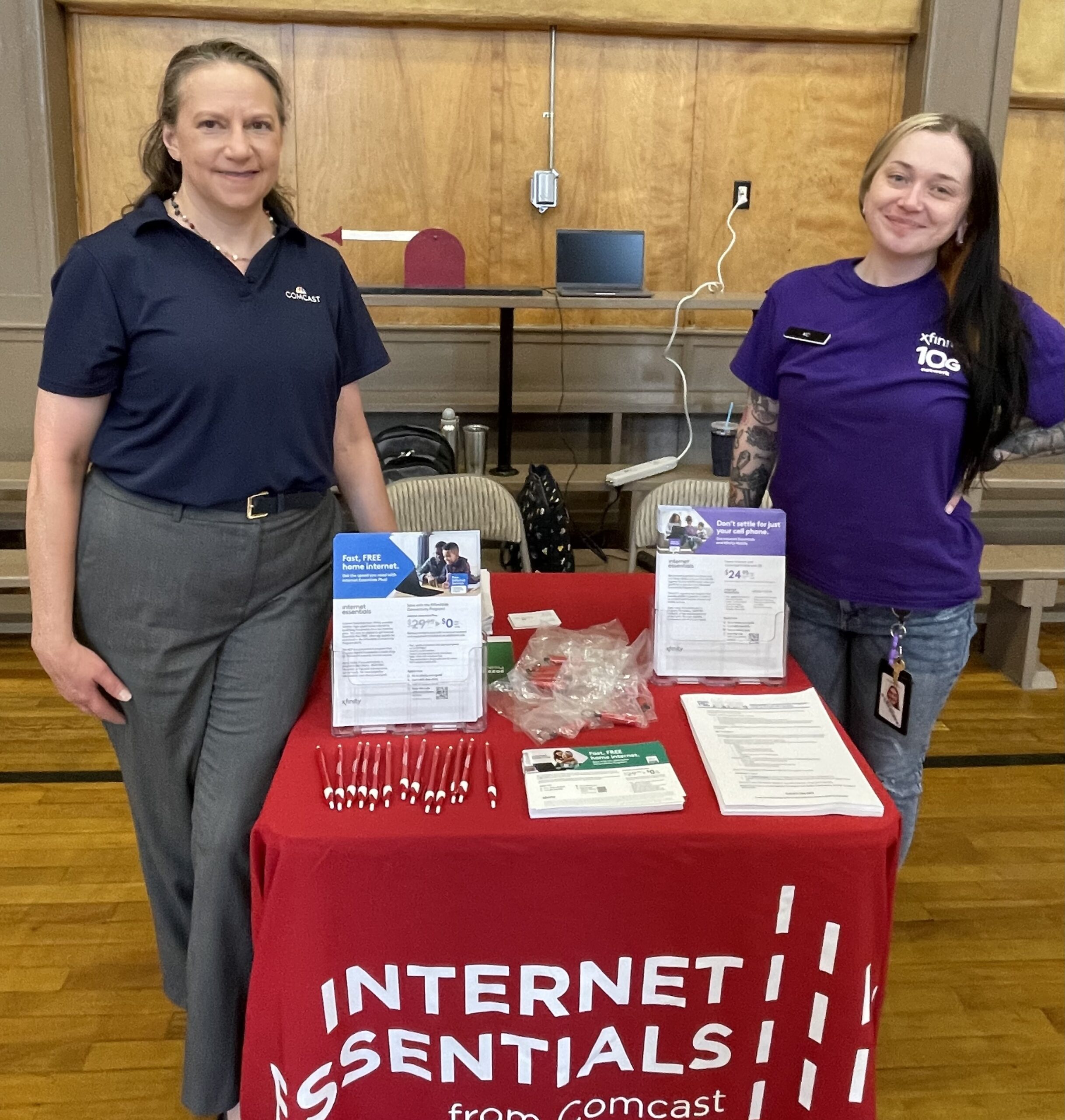 At these events, our teams have talked to countless families, given out school supplies and donated computers to those who need them at home. We are grateful to our community partners for inviting us to join their events in support of the communities we serve.
These efforts are part of Project UP, Comcast's $1 billion commitment to advance digital equity through programs and community partnerships that connect people to the Internet, advance economic mobility, and open doors for the next generation of innovators, entrepreneurs, storytellers and creators. For additional information on Project UP and Comcast's digital equity initiatives, visit https://corporate.comcast.com/impact/project-up.