Our Comcast employees live and work in the communities we serve, and every day they show their passion for what they do. For Brad, a Director of Community Impact, this means forging partnerships with non-profit organizations and community leaders to make a difference locally. Whether he's facilitating donations to worthwhile causes, mobilizing employees for volunteer projects, or ensuring we are moving the needle on our goal to create digital equity for everyone, he's dedicated to making our communities better.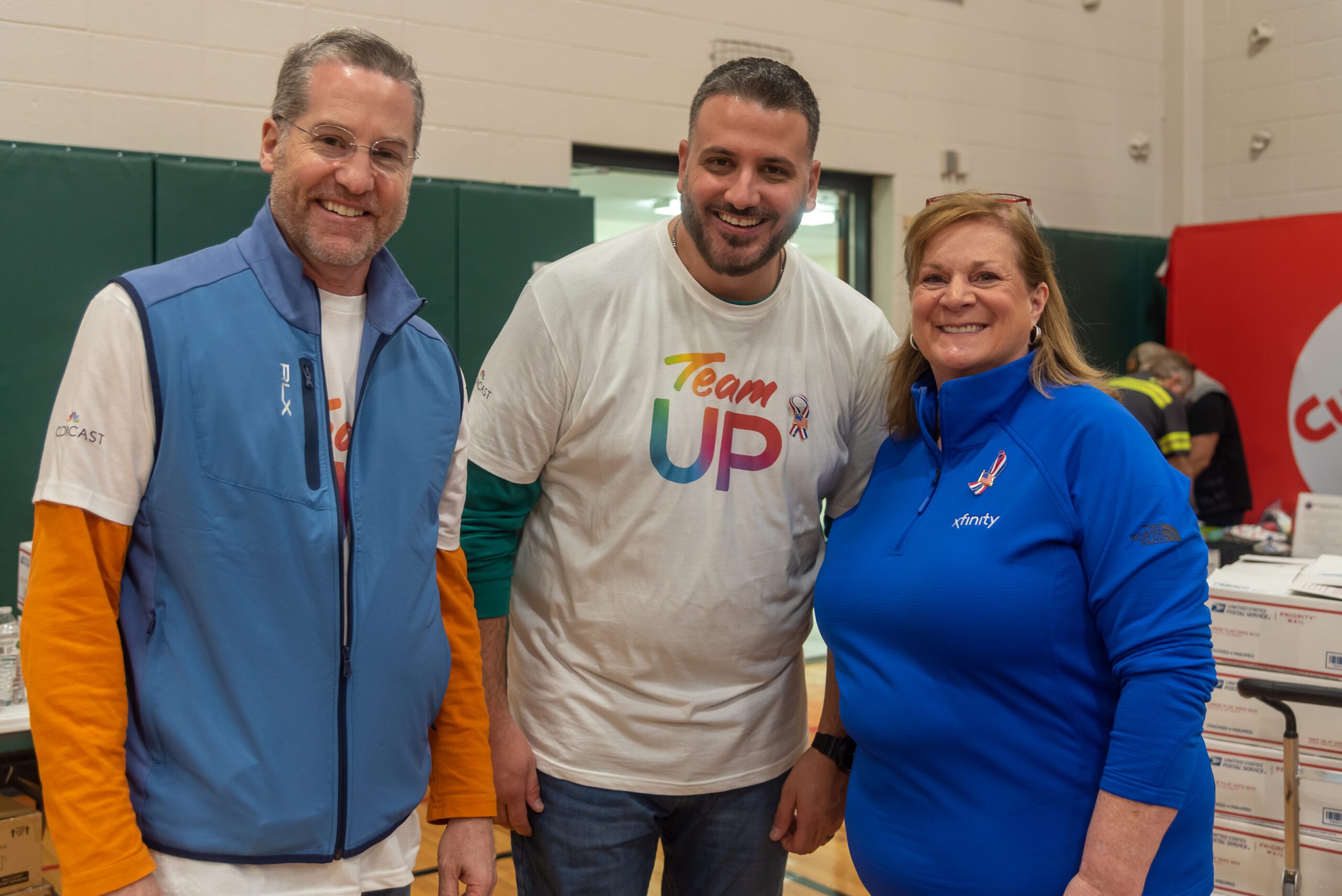 We talked to Brad about the company's commitment to digital equity across New England. Read on to see what he had to say:
Q: What is your role at Comcast?
A: I lead Comcast's Community Impact in the Western New England Region. One of the most rewarding parts of my job is the partnerships we establish with local non-profit organizations to raise awareness around important issues in our communities and drive positive change.
Part of that includes overseeing our region's Project UP efforts. Comcast's Project UP encompasses programs and community partnerships that connect people to the Internet, advance economic mobility, and open doors for the next generation of innovators, entrepreneurs, storytellers, and creators.
Q: How is the region helping to bridge the digital divide?
A: We recognize that Internet connectivity and digital skills are central to every part of life, but the reality is that not everyone has the same access to the skills and resources they need. Comcast is on a mission to ensure everyone has what they need to be successful in a digital economy.
We are working with local community partners, including nonprofits and city leaders, to continue to drive awareness of our Internet Essentials program, which over the last decade has connected a cumulative total of more than 10 million people nationally from low-income families to low-cost, high-speed Internet at home.
Comcast is also participating in the Federal Government's Affordable Connectivity Program (ACP), which is designed to help qualifying low-income households connect to the Internet by providing a credit of up to $30 per month toward Internet and/or mobile services. This can be combined with offers from Comcast's Internet Essentials, Internet Essentials Plus, Xfinity Mobile or any of our Xfinity Internet services to provide eligible residents with discounted or free services after the credit is applied.
We know we make the greatest impact when we partner with community organizations who are also working to connect the unconnected, and we recently awarded a $100,000 grant to the Western Massachusetts Alliance for Digital Equity. The Alliance is a coalition of organizations serving communities in Hampden, Hampshire and Franklin counties, and this grant will help them in their effort to ensure digital equity for residents across the Pioneer Valley by informing residents about the ACP and helping them sign up.
Also, in community centers throughout Connecticut, Western Massachusetts and Vermont we've installed 42 WiFi-connected "Lift Zones" to provide students and families with a safe space to access the Internet so they can fully participate in educational opportunities and the digital economy.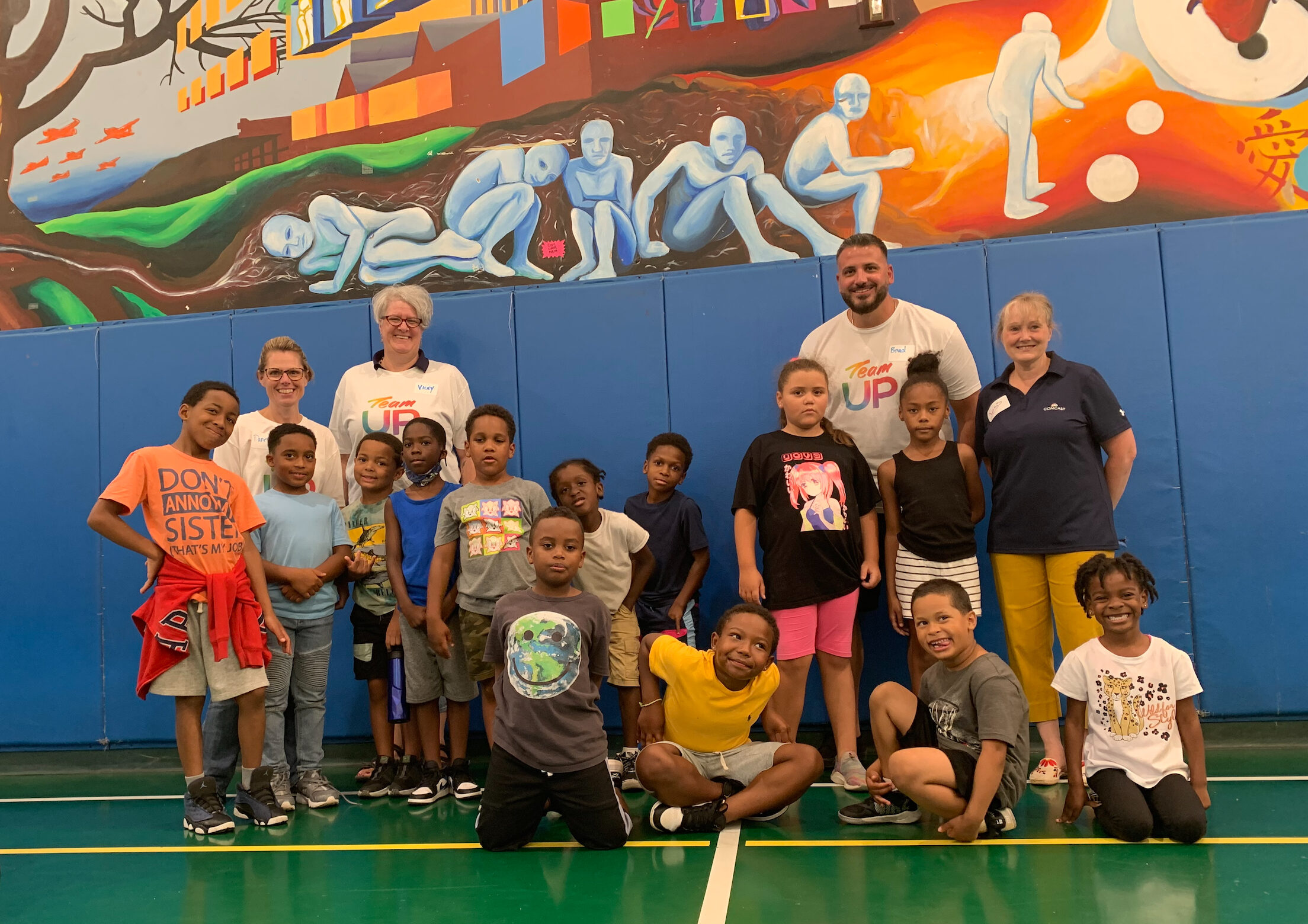 Q: What are some digital equity initiatives the region is involved in?
A: Comcast provides support to local non-profit organizations throughout our regional footprint to help advance digital equity and build a future of unlimited possibilities in our communities. Through these local partnerships, we are supporting programs and partnerships that promote digital inclusion, digital exploration, and digital skills in the workforce.
Some of our partners include:
Concepts for Adaptive Learning in New Haven, CT
Literacy Volunteers of Greater Hartford, CT
Future programs at several Boys & Girls Clubs throughout Connecticut, Massachusetts and Vermont
Technology for Tomorrow in Williston, VT
Urban League of Springfield, MA
YMCAs in Springfield, MA, Hartford, CT and New Britain, CT
We've also donated laptops and computers to local organizations including the Boys & Girls Club of Hartford, CT; Easterseals Capital Region and Eastern Connecticut; Arte; and University of Connecticut's Entrepreneurship Bootcamp for Veterans.
Through Team UP, our volunteerism and employee engagement program, employees have also gone out in the community to teach senior citizens and people with developmental disabilities how to safely use their smart-devices and computers to navigate the internet.
To learn more about Internet Essentials and/or ACP, and to see if you qualify, visit us online or at one of our Xfinity Stores, including locations in West Hartford, CT, Springfield, MA, and Williston, VT,  where you can speak to an Xfinity Expert, like Romando at our Plainville, CT Xfinity Store or Tyler at our Holyoke, MA Xfinity Store.