Comcast awarded a $100,000 grant to Western Massachusetts Alliance for Digital Equity ("Alliance"), a regional coalition of organizations serving communities in Hampden, Hampshire and Franklin counties that aims to ensure digital equity for residents across the Pioneer Valley.
Watch a recap of the event where the grant was announced, here:
The grant will enable the Alliance to conduct outreach and assist with successful enrollment in the federal government's Affordable Connectivity Program (ACP). This announcement is part of Project UP, Comcast's 10-year, $1 billion commitment to advance digital equity through programs and community partnerships that connect people to the Internet, advance economic mobility, and open doors for the next generation of innovators, entrepreneurs, storytellers and creators.
The five organizations participating in the Affordable Connectivity Program Assistance Initiative are: the Center for New Americans in Northampton; Community Action of Pioneer Valley in Franklin, Hampshire & Hampden counties; New North Citizens' Council in Springfield; Springfield Partners for Community Action; and Viability in Springfield.
"The pandemic has shown us that the Internet is not simply a convenience, but rather a necessary tool of the modern economy," said State Representative Carlos Gonzalez (D-Springfield). "Expanding Internet access to all members of our community is a matter of economic and racial justice that provides equal opportunity to succeed for those who do not currently have it.  I applaud this initiative and all the partner organizations that will be serving the citizens of Springfield and the surrounding area through it."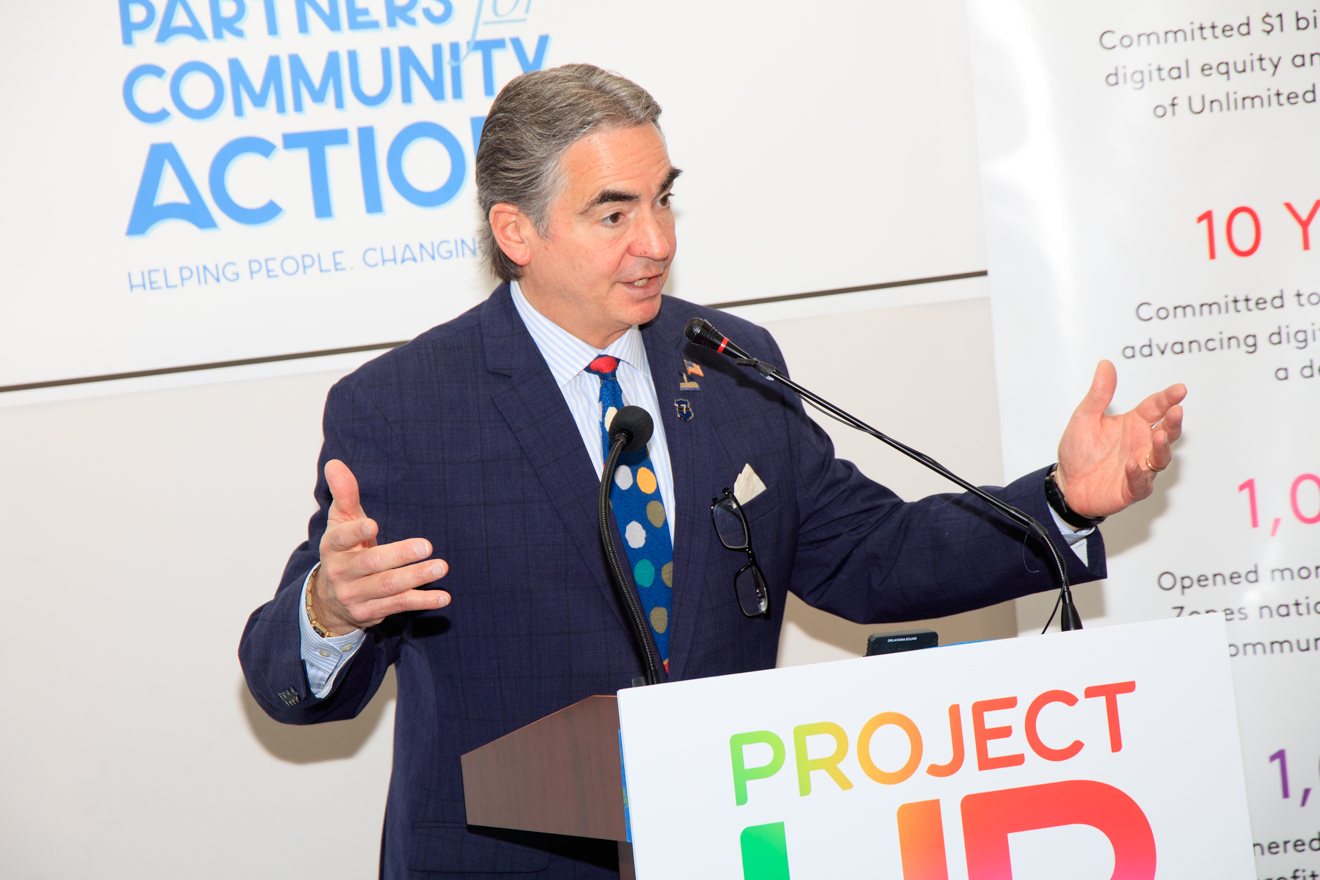 "I want to applaud Comcast for their efforts in helping achieve digital equity in western Massachusetts, especially in partnership with our Springfield nonprofits: New North Citizens Council, Viability in Springfield and Springfield Partners for Community Action," said Mayor Domenic J. Sarno. "Having reliable and affordable access to the internet is essential, especially in this digital age, and helps promote opportunities and economic development and educational initiatives. Once again, Comcast has proven that they are a good corporate citizen to the city of Springfield."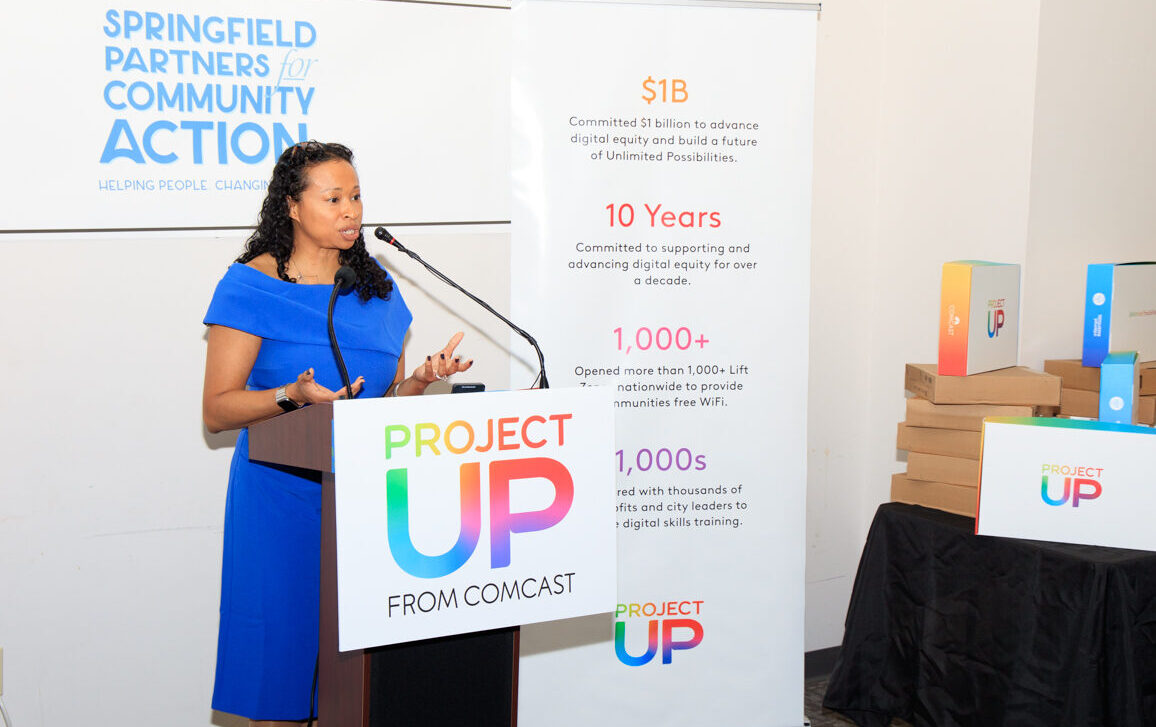 "Accelerating digital adoption is an imperative and responsibility. It is critical that all community members can get and stay online to enable access to everything from news and information to economic mobility opportunities and vital public services," said Dalila Wilson-Scott, Executive Vice President and Chief Diversity Officer, Comcast Corporation and President, Comcast NBCUniversal Foundation. "With this grant announcement, Comcast is thrilled to strengthen our partnership with Western Massachusetts Alliance for Digital Equity and connect more residents to free and affordable broadband service."
As part of the Alliance's ACP Assistance Initiative, each organization will undergo formal ACP enrollment training and serve as hubs in their community to receive all referrals for ACP from 413Cares.org and Look4Help.org. The organizations will also be responsible for providing in-person and phone-based assistance to individuals looking to enroll in ACP, as well as successfully establish ACP accounts with appropriate local Internet and/or mobile providers.
In additional support for this initiative, Comcast also donated 50 laptops to Springfield Partners for Community Action and 50 laptops to the Community Action of Pioneer Valley, which will be used for digital literacy training and ACP adoption.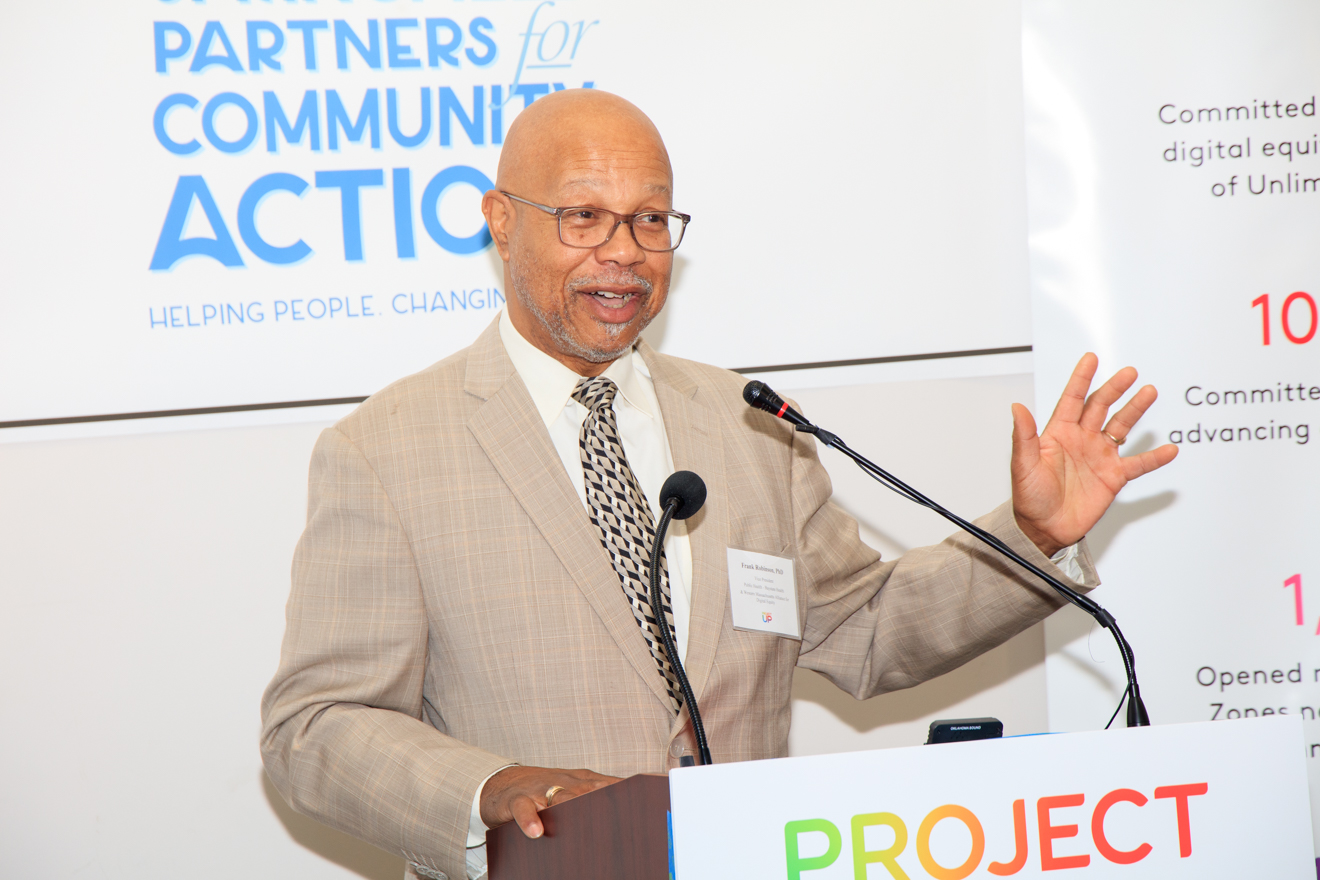 "The Alliance was founded on the principal that the Internet should be accessible to all residents of western Massachusetts," said Dr. Frank Robinson, Vice President of Public Health for Baystate Health. "Thanks to the generous support of Comcast, the Alliance can empower several non-profits in the area to help close the digital divide by promoting awareness of and enrollment in the federal government's Affordable Connectivity Program (ACP), which enables more individuals and households to adopt and maintain high-speed connectivity at home."
ACP provides eligible low-income households with a credit of up to $30 per month toward their Internet and/or mobile service. Eligible Comcast customers can get home Internet through Comcast's Internet Essentials or Internet Essentials Plus at no cost once the federal credit is applied. Internet Essentials customers can also add a line of unlimited 5G cellular data ($45) through Xfinity Mobile for as little as $24.95/month after the ACP benefit is applied.
"Comcast knows that access to the Internet is vital and is committed to ensuring that more residents have the connectivity they need to succeed," said Carolyne Hannan, Senior Vice President of Comcast's Western New England Region. "By supporting the Western Massachusetts Alliance for Digital Equity in its mission to raise awareness for programs such as ACP, we are one step closer to helping bridge the digital divide across the Pioneer Valley."
These efforts are all part of Project UP, Comcast's comprehensive initiative to help build a future of unlimited possibilities. This multi-faceted digital equity initiative encompasses programs such as Internet Essentials, Lift Zones and Comcast RISE. Since its inception in 2011, Comcast's Internet Essentials has connected more than 10 million low-income Americans to broadband service at home. Together with nonprofit partners and city leaders, Comcast has launched more than 1,000 Lift Zones in community centers nationwide to provide students and families with free, high-speed WiFi, including 42 throughout our Western New England Region. And through Comcast RISE, a multi-year national initiative that supports small businesses owned by women or people of color in response to the economic impacts of the COVID-19 pandemic, Comcast has supported nearly 150 small businesses across New England through consulting, media and creative production services or technology upgrades from Comcast Business and Effectv, the advertising sales division of Comcast Cable.
For additional information on Project UP and our digital equity initiatives, visit https://corporate.comcast.com/impact/project-up.