As part of Team UP – Comcast's national volunteerism program – dozens of our team members were recently joined  by Hartford Mayor Luke Bronin and representatives of KNOX, Inc, to clean up the Mount Moriah Community Garden in Hartford. This project kicked off the third annual "Love Hartford Week", a five-day series of events that include dozens of community beautification projects across Hartford's neighborhoods. 
Our team of volunteers spent the morning clearing out weeds from Mount Moriah's on-site greenhouse and laying down plastic to prep it for spring planting. They also replaced raised garden beds, performed general clean-up of the grounds and cut back encroaching bamboo from the orchard trees.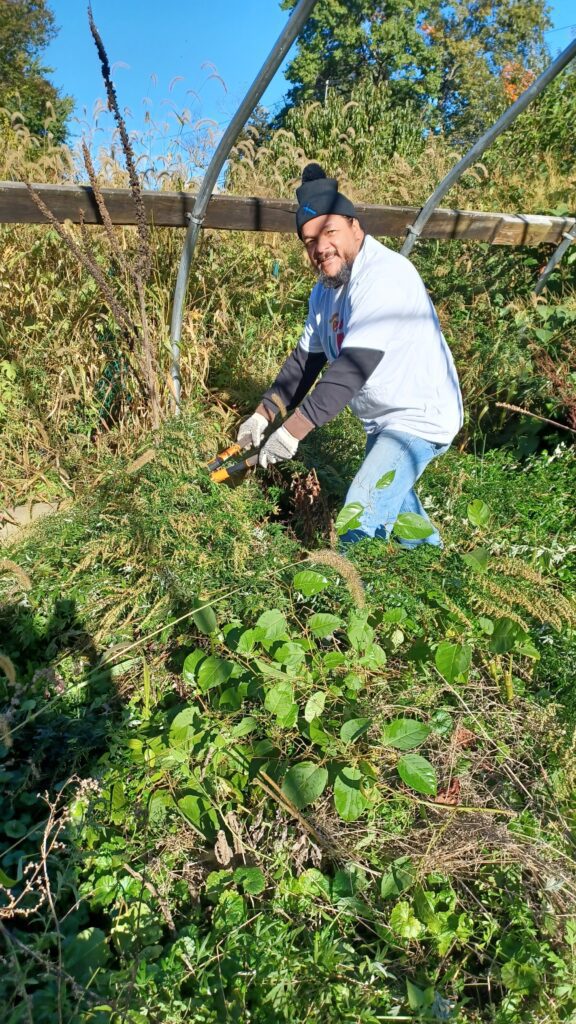 "At Comcast, we empower our communities by investing in local organizations, developing programs and partnerships and mobilizing our resources to connect people and inspire positive and substantive change," said Dan Glanville, Vice President of Government Affairs and Community Impact for Comcast's Western New England Region, which is based in Connecticut. "We were thrilled to partner for the third consecutive year with the City of Hartford and KNOX, Inc. for Love Hartford Week and continue to make a difference for the Hartford community."
Aligned with Project UP, our comprehensive initiative to advance digital equity, Team UP is the latest chapter in Comcast's long history of service and local engagement. The name Team UP represents how our reach is maximized when we come together to make a difference.
---
Read about our other recent Team UP and Project UP initiatives including our participation in Boxes to Boots, Grants to Support Digital Equity and Broadband Adoption Efforts Across Western Massachusetts; and how we're getting Families Connected to the Internet.