Comcast has a longstanding commitment of partnering with military community, serving organizations that support the needs of veterans, servicemembers, and military families. And for the third year, we are proud to work with Boxes to Boots, a Connecticut-based non-profit, during its annual "Operations Cares" activation.
On November 18, several of our local team members will work alongside hundreds of Boxes to Boots volunteers at McGee Middle School in Berlin, CT, to help wrap and ship over 1,500 holiday care packages. This initiative is part of Team UP, Comcast's national volunteerism program that provides opportunities for everyone to get more involved in their local communities, and Boxes to Boots' ongoing mission to bring smiles to military personnel who cannot be home with their families for the holidays.
How You Can Help
Boxes to Boots has created a list of preferred items, including individually wrapped snacks/foods, travel-sized hygiene products and other small essentials. You can purchase any of these items and drop off at any our 10 Connecticut Xfinity Stores now through November 3, including:
You can also purchase items from this list and ship your donation directly to the Boxes to Boots collection center.
To volunteer to help pack boxes on November 18, visit the Boxes to Boots website to register.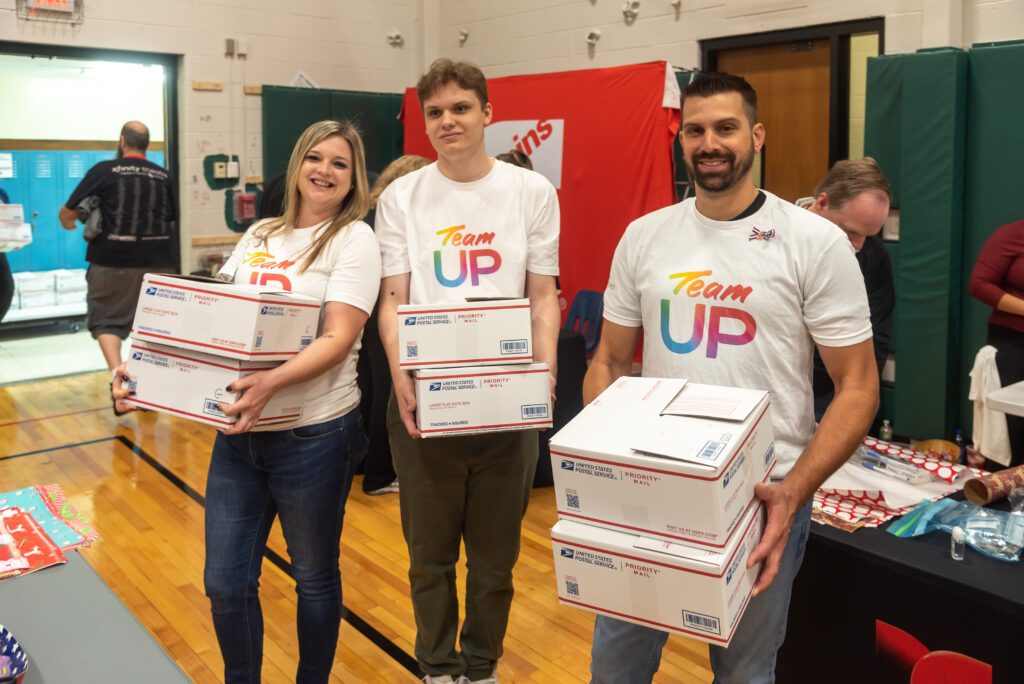 More about Comcast in the Community
Learn about other ways we are making an impact in our community, including connecting low-income households to Internet at home; providing grants to support digital equity and broadband adoption and our support of local events like the Middletown, Connecticut Pride Parade.