Comcast is committed to continuing to build a diverse and inclusive workforce, and our Human Resources department is a big part of that focus. Meet Danelle, our region's Vice President of Human Resources, who shared her thoughts on the importance of diversity in the workplace, how she balances work and family and more.
Q: What has your journey with Comcast looked like?
A: I've worked for Comcast for 12 years and served in various Human Resources roles throughout the East Coast before joining the Western New England Region last year as Vice President.
Q: What is the best part of your job?
A: I enjoy engaging with frontline employees, learning about the business from their perspective and helping them with their career growth. My team and I are also in a unique position to support employees, professionally and personally, by learning what their needs are and connecting them to Comcast's benefits and resources, like free financial counseling, college tuition reimbursement, our Employee Assistance Program (EAP) and more.
Q: What are the benefits of having a diverse and inclusive workforce?
A: We want our workforce to reflect the communities we serve. Having a diverse workforce, and respecting everyone's background, ethnicity, gender and diversity of opinions and ideas, means that all of our employees can be their authentic selves at work. I've seen first-hand how inclusivity drives creativity because it creates an environment with many different perspectives.
Q: What's your secret to a healthy work/life balance?
A: I have two sons, ages 10 and 15, and a supportive husband who usually works from home. I also believe it's not a true balancing act because sometimes work comes first and sometimes family comes first. I cherish the times I'm able to integrate my work with my family, like when I brought them with me to participate in PrideFEST in Middletown, Connecticut last year as part of the Comcast crew.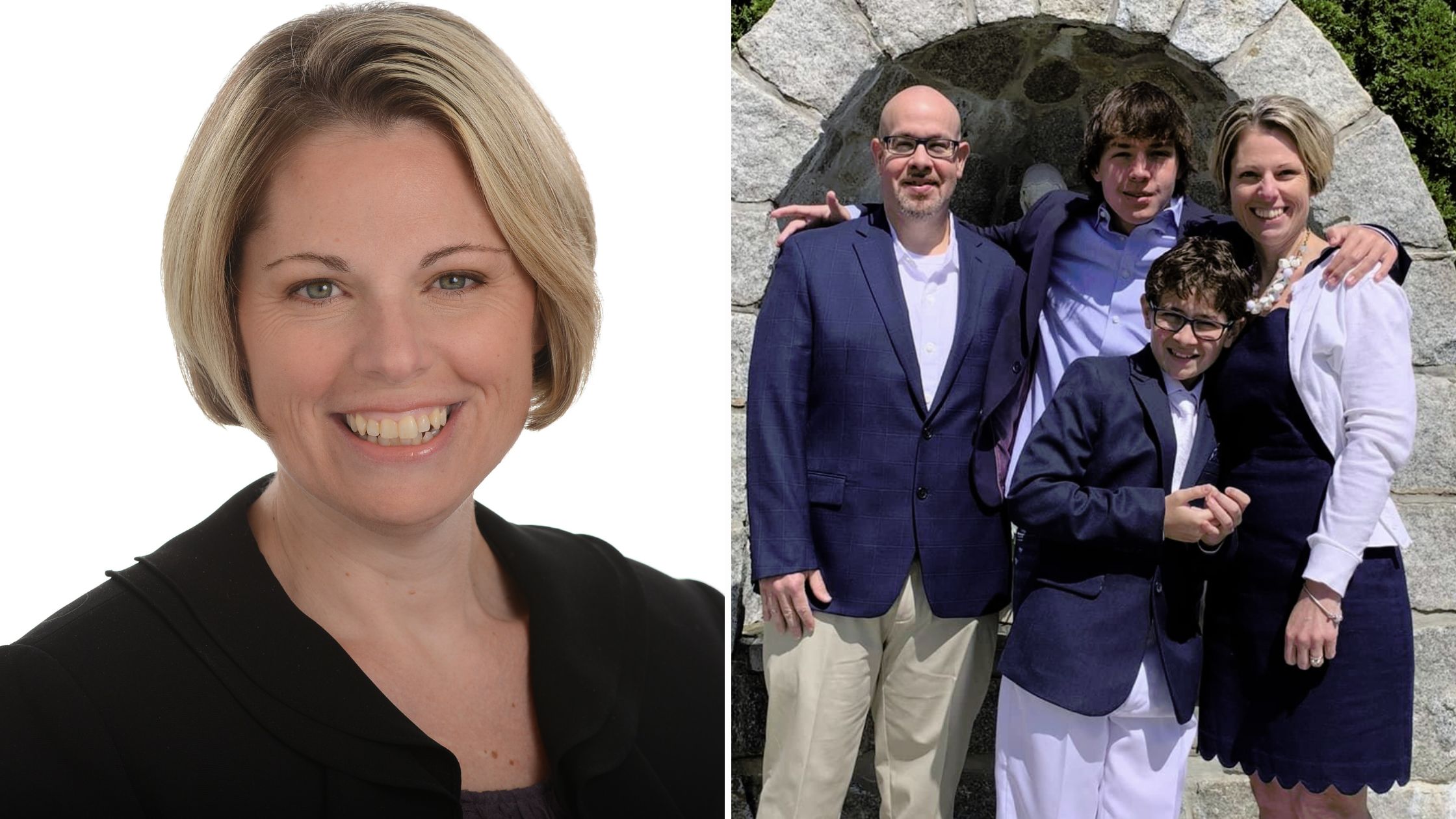 Q: In honor of Women's History Month, which historic woman inspires you?
A: When I was young, I vividly remember the Challenger Space Shuttle breaking apart. Christa McAuliffe, the first teacher chosen for the Teach in Space Project, was on that flight. She thought of herself as an ordinary person going into space. As a teacher, she invited everyday heroes into her classroom so her students could meet regular people who were making a difference. Years later she still inspires me and it resonates with me that ordinary people make history every day.
What do you enjoy doing outside of work?
My family and I love to travel and visit new destinations. One of my sons has also become involved in school theater, which has evolved into my whole family enjoying shows, especially musicals, at local community theaters.
---
Meet more of our employees who have shared their stories with us, including Bonnie, Fanuel, Opal and Jaritsa, who told us what Black History Month means to them, and Raul and Etny, who celebrate their Hispanic heritage.