Across our workforce, products and content, Comcast embraces diversity of background, perspective, culture and experience, and our mission to champion equality starts at home with our employees.
Earlier this month, Matt, who helps make sure our customers have an excellent experience, led a team of Comcast employees to participate in PrideFEST, an LGBTQ+ festival held on June 4 in Middletown, Connecticut. We talked to Matt about the event, as well as his role at Comcast and his thoughts on Pride Month.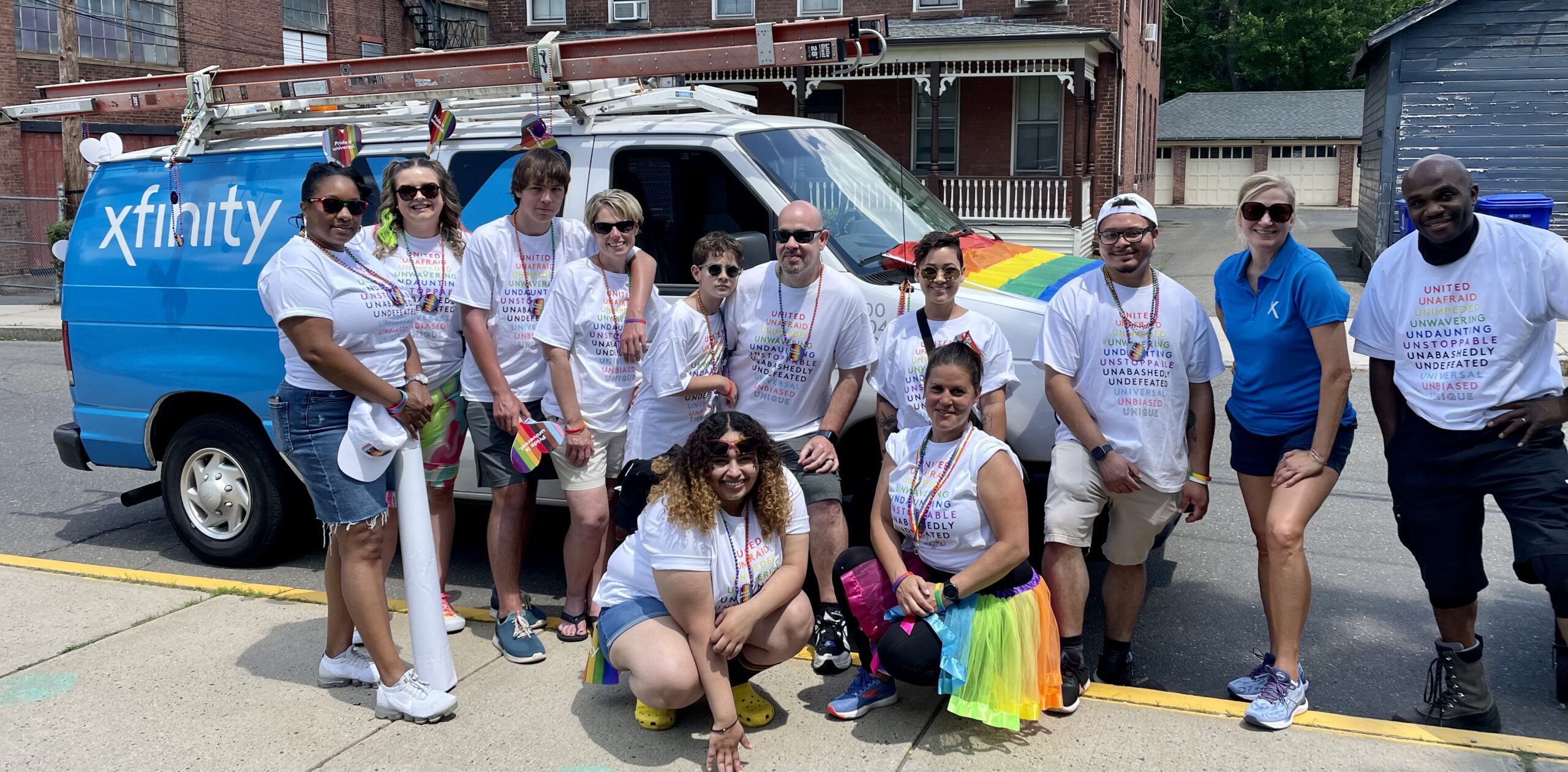 Read on to see what he had to say:
Q: How long have you been with Comcast and what does your role entail?
A: I have been with Comcast for 14 years. I am currently part of our Customer Experience team, and my role is to collaborate with our technicians and Xfinity Store teams across the region to make sure our employees have the training, tools and technology they need to provide our customers with consistent and seamless interactions and experiences.
Q: How do you create an exceptional customer experience?
A: Here at Comcast, we put the customer at the center of everything we do. We are committed to respecting their time, simplifying their experiences, and making things right should they need assistance with their service.
We know our customers count on us to stay connected, protected and entertained – and we do not take for granted the central role we play in their everyday life. We appreciate every customer for trusting us to deliver the services they depend on and work hard to earn their business every day with products and services that are reliable, helpful and easy to use.
Q: How does Comcast's support of the LGBTQ+ community impact you?
A: Working for an organization that is consistently recognized as one of the top employers/supporters of the LGBTQ+ community is very important to me as it means that Comcast is a safe place for me, and others, to feel comfortable being ourselves. It means that I do not have to leave part of me 'at home' or hidden. Most importantly, it means that Comcast will treat me equally and recognize me for my contributions and efforts and not judge me based on who I am. Being seen, heard and validated as a person is all anyone wants, and Comcast recognizes this.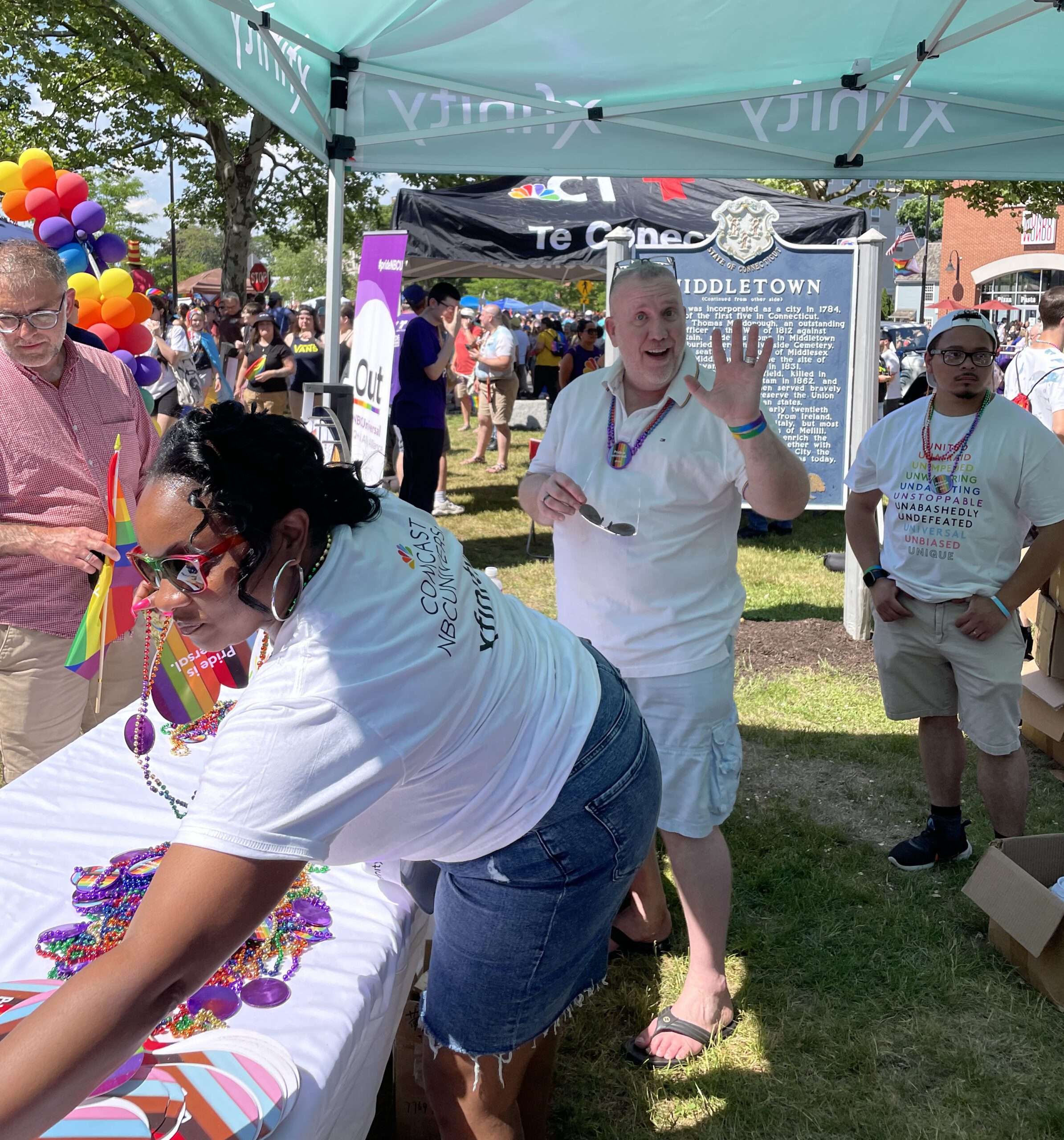 Q: What was the atmosphere like at the Middletown (CT), PrideFest that Comcast team members took part in?
A: Participating in Pride events is a unique experience! The Middletown PrideFest was one of the largest Pride events in Connecticut with more than 25,000 attendees, and people gathered together to embrace acceptance with zero judgment. There were no traditional expectations of how anyone should look or dress and people were empowered to be themselves. It was an amazing event to be a part of and it was especially heartwarming when customers stopped by our Xfinity booth to express their gratitude for our support of their community.
Celebrate Pride month year-round with Xfinity. Say "Pride" into your Xfinity Voice remote to find thousands of LGBTQ+ films and television shows from hundreds of networks, studios, and streaming services.