Comcast is committed to amplifying diverse voices, advancing equity and fostering inclusion. In honor of Hispanic Heritage Month, we spoke to Jonathan, a retail representative from our Groton, Connecticut Xfinity Store, about his work at Comcast and what the celebration of his culture and traditions means to him.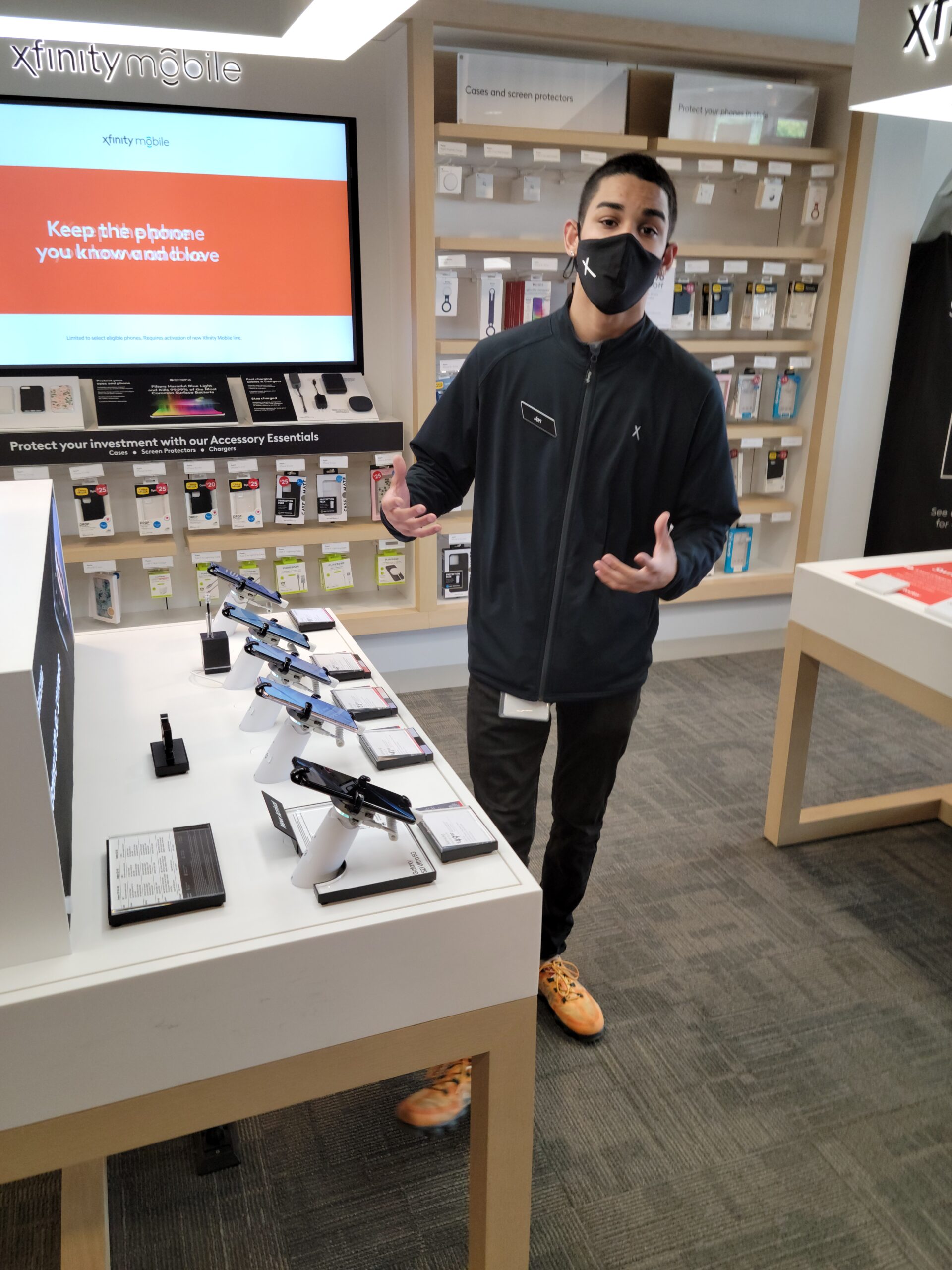 Q: How long have you been with Comcast and what is the best part about working in an Xfinity store?
A: I started working with Comcast this past spring when I joined the team at the Groton Xfinity Store. My favorite parts about working here are my coworkers and the work environment. My coworkers have been incredibly helpful whenever I have questions and our store is a really pleasant place to work – it's professional, yet still very friendly.
Q: We're in the midst of Hispanic Heritage Month, what does that mean to you?
A: To me, Hispanic Heritage Month is a time to embrace and celebrate all the different influences that make up our culture.
Q: What Hispanic traditions have you grown up with?
A: Food is a big factor in my family's traditions. My mom makes the best arroz con gandules, which is a traditional Puerto Rican rice and bean dish, and also her beef and cheese empanadas are out of this world.
Q: Tell us about someone of Hispanic descent that you look up to
A: I'm a huge baseball fan so I admire Roberto Clemente. He paved the way for Hispanics to play in major league baseball by starting off in the minor leagues in 1954 and going on to become the first Latin American Caribbean to win a World Series as a starting player with the Pittsburg Pirates in 1960. He died before his time when his plane crashed in 1972 as he was bringing earthquake relief supplies to Nicaragua.
Q: What are some ways our Xfinity customers can celebrate Hispanic Heritage Month?
A: Whether you're looking for something to watch in Spanish or English, educational or entertaining, Xfinity has tons of Hispanic-themed content. Your Xfinity Voice Remote can understand English and Spanish, so using your authentic voice and speaking into the remote is one of the easiest ways to find what's available.
Jonathan works at our Xfinity Store located on Route 12 in Groton, CT. If you are interested in joining the team at any of our Xfinity Store locations, you can find open positions here: https://jobs.comcast.com/