Our Comcast employees live and work in the communities we serve, and every day, they show their passion for bringing our customers the best products, best network and best customer experience. Shayna, a retail consultant at our Groton (CT) Xfinity Store, is a product expert available to show customers how to get the most value out of their Xfinity services, including Xfinity Mobile, Xfinity Internet, Xfinity X1, Xfinity Home and Xfinity Voice. Along with the rest of our Groton store team, Shayna is also on hand to help customers upgrade or swap equipment, answer questions, pay a bill, and more.
To learn more about Shayna and her Xfinity Store career, read on.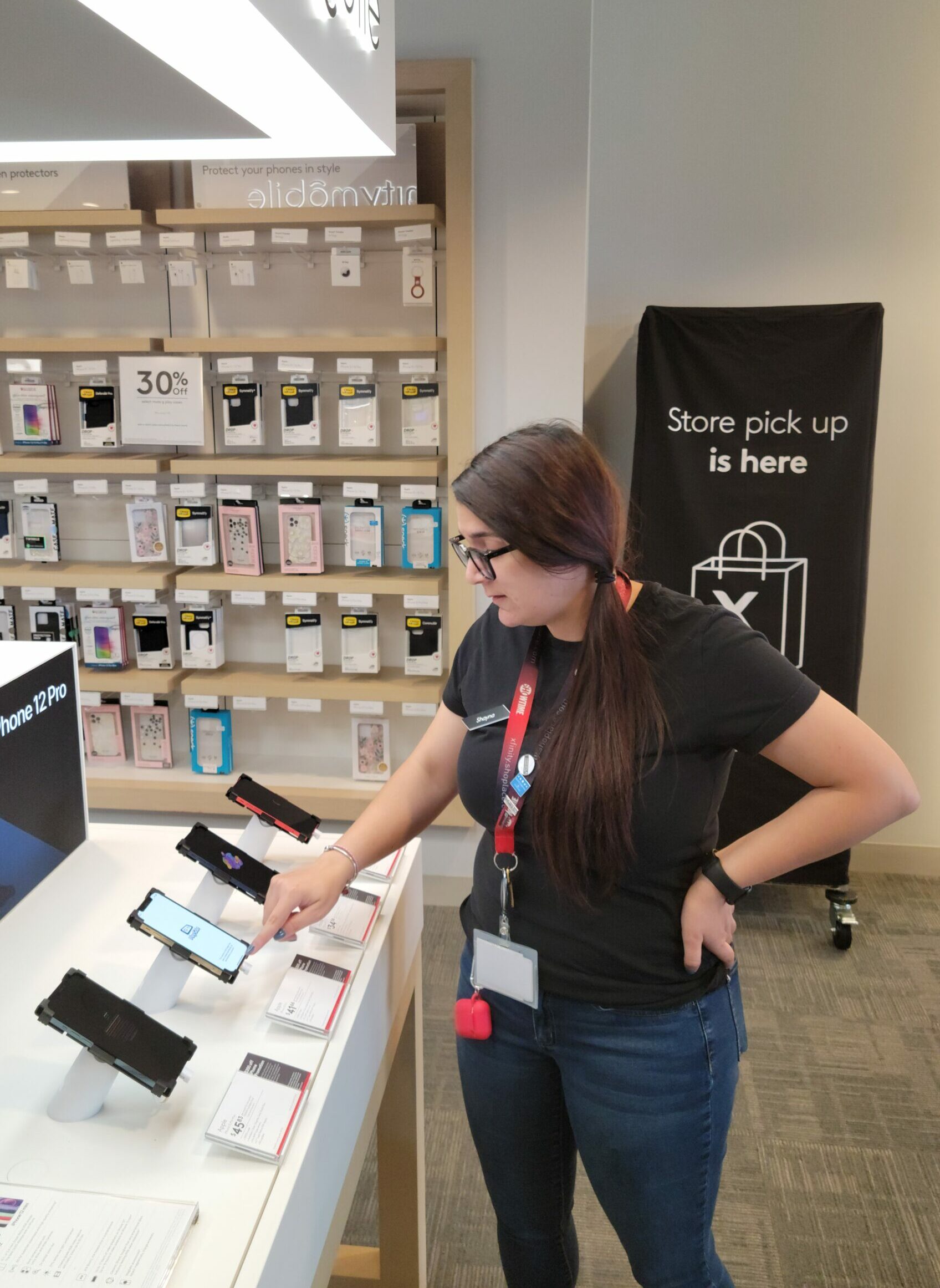 Q. How long have you worked for Comcast?
A. I've been with Comcast for five years and have spent the last year at the Groton Xfinity Store. Prior to that I worked as a Customer Service Agent.
Q. What is the best part about working at an Xfinity store?
A. The best part is being face-to-face with our customers. I enjoy talking to people and interacting on a personal level. I strive to remember the names and faces of all of our store customers who come in frequently because it's not just about that single interaction for me, it's about building a long-term relationship.
Q. How do you make someone's day?
A. I had a customer who recently lost her husband come into the store to switch her Xfinity account from his name to her name. It was a very difficult time for her, and I understand that in times like this, even mundane transactions can be an emotional trigger. I made sure she knew that I was not in a rush to make the change – I was there to listen; she was my only focus at that time, and she had my ear for as long as she needed.
It meant so much to her that she even came back later that day to thank me for my help. I will always remember her.
Q. What is your favorite Xfinity product and why?
A. Since I can't pick just one product, I'll share my two favorites: Xfinity Internet and Xfinity Home. I love how fast my Xfinity Internet is and appreciate all its features such as the xFi Advanced Security, which helps protect my connection from online threats. Xfinity Internet also has xFi, which allows me to monitor who's on my network and even pause the WiFi for connected devices.
I also like Xfinity Home because it gives me peace of mind. The home security and automation service is incredibly user-friendly and I can even access the cameras when I'm away from home to check in on my dog. The latest Xfinity camera has two-way audio so I can yell to him that he's not supposed to be chewing on my coffee table. His reaction is priceless.
Q. What do you enjoy doing outside of your job?
A. I'm a massive Disney fan! I was so excited when Xfinity launched the Disney Bundle on Xfinity X1, which includes Disney+, Hulu and ESPN+, all apps that I can access from my X1 box. For me, The Nightmare Before Christmas isn't a Halloween movie, it's something I watch year-round.
Shayna and her team look forward to assisting consumers at our Groton Xfinity Store. Interested in joining our team? Visit jobs.comcast.com for more information on a career at Comcast or one of our Xfinity Stores.