Comcast has amplified diverse voices by launching platforms such as the Xfinity Black Experience channel, Voices of the Civil Rights Movement and Comcast Newsmakers. Locally, we're celebrating our diverse workforce and getting their thoughts on #BlackHistoryMonth.
We recently talked to Dalton Taylor, a Senior Desktop Support Analyst and an active member of our Comcast Black Employee Network (BEN), who is based in Berlin, CT.  Read the following Q&A to find out what he had to say: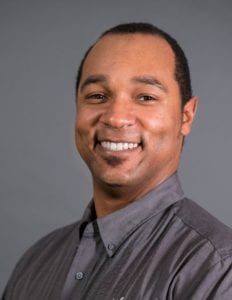 Q: What do you like best about your job?
A: In my role, I'm responsible for supporting a variety of IT needs. I enjoy working on collaborative projects, problem solving and interacting with most of the employees across our regional footprint.
Q: What does Black History Month mean to you?
A: To me, Black History Month is about remembering and giving thanks to our ancestors, leaders and others who bravely fought for our civil rights and helped lay the foundation for future generations. Black History Month is a time to rejoice and reflect on how far we've come, and how far we still have to go.
Q: Who is someone that inspires you to be your best self and why?
A: My wife is fearless, and she inspires me to be my best self. She encourages me to work hard toward my goals and to remember that if it is by YOU then it will be for YOU. Together, we're teaching our kids to not compromise on their dreams and that it's important to be happy in what you do.
Q: How important is diversity, equity and inclusion to you, and what value does it bring?
A: Diversity, equity and inclusion is about tapping into everyone's strengths. Diverse teams are shown to be more innovative and make better decisions because they involve more perspectives. The result of bringing together these different voices is a higher performing organization with motivated people who work together for the good of the team.