While we're in the midst of hurricane season and tracking the potential for Hurricane Jose to bring strong winds and rain to the region, it's important to take time now to be ready for whatever the weather throws your way. After all, New England is no stranger to bad storms.
Here are four Xfinity apps you can download on your smartphone or tablet as you prepare to stay connected when it matters most: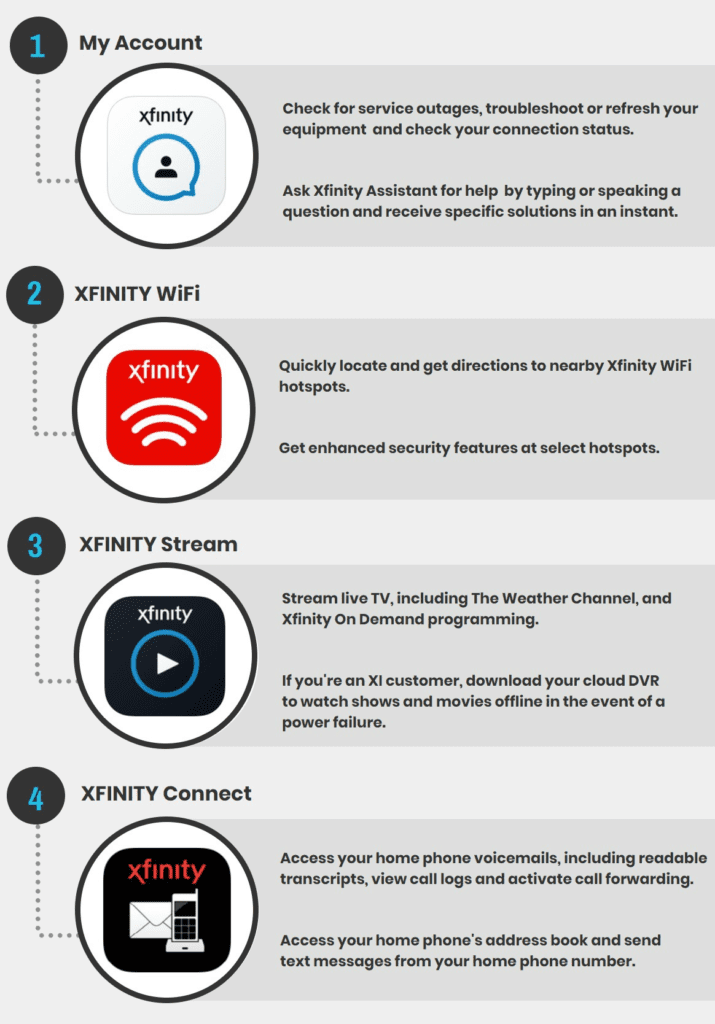 We work behind the scenes ahead of a storm preparing our systems and teams to help make sure our customers' services work when the weather gets rough.  During a storm we continue monitoring potential issues so we can address them as quickly and safely as possible; our field techs go out as soon as it's safe to bring back any services that may be down due to extreme winds and flooding.
Follow @ComcastNewEng on Twitter to stay up-to-date on local alerts and events.