Comcast is focused on protecting the environment where we live and work, so that we have a sustainable planet now and in the future. Locally, this has included the installation of a solar farm at one of our facilities, implementing plastic wrap recycling in our warehouse, and holding electronic waste recycling events for employees.  In addition to our environmental efforts as a company, team members from across our Western New England Region – Connecticut, Western Massachusetts and Vermont – are also committed to living sustainably.
In honor of Earth Day, we asked our employees how they make a positive impact on our environment. Here's what they shared:
"I set my cruise control to 70 when I drive on the highway, which is better on both gas mileage and the life of my engine. I also grow fresh vegetables every year, using a rain barrel to water them. Kitchen scraps and vegetable plants get composted at the end of the season to create nutrient-rich soil for the next year." — Natalie F., Executive Assistant
"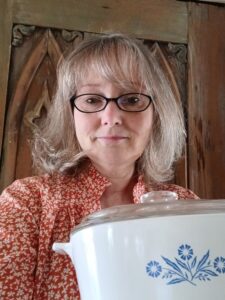 I have a small stash of thrifted casserole dishes I use when I drop off a meal for someone. This reduces use of single-use aluminum and plastic, and I don't mind if I don't get the dish back." — Jessica F., Senior Communications Specialist
"I've switched to reusable shopping bags, and I am faithful about recycling plastic bottles." — Kristen R., Vice President of Communications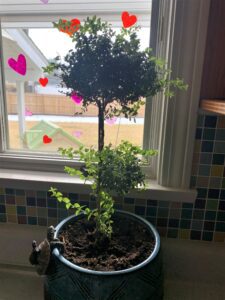 "I put my used coffee-grounds around my plants to fertilize them and I also use a spray mix of chili powder and water on my plants instead of insecticides to deter harmful pests." — Chris L., Senior Facilities Specialist
"To get the best possible gas mileage and a longer life out of my family's vehicles, I maintain them by changing the oil every 3,000 miles and rotating the tires every 6,000 miles so they wear evenly. We also donate our gently used clothing and household items to local thrift-stores for resale rather than throwing them away." — Justin R., Senior Manager of Technical Operations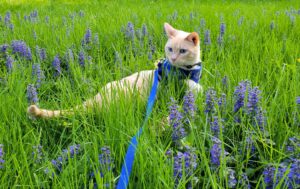 "We're making our yard pollinator and pet friendly by planting bee-friendly plants and avoiding the use of toxic chemicals. Last year we started to mow less frequently, which is healthier for the grass and reduces lawn-mower emissions." — Melissa P., Manager of Government Affairs
"For me, it's a collection of seemingly small but conscious efforts to conserve resources. This includes turning off lights when not in use, not running the faucet when washing dishes or brushing teeth, and investing in smart technology, such as smart thermostats, to monitor and balance usage." — Dan T, Manager of Workplace Safety
Click here to read previous blog posts with more information about Comcast's sustainable products, services, and initiatives.