From our products to our people, we're committed to delivering the best experience possible so our customers can do more and enjoy more of what they love. We have opened a new Xfinity Store off of Route 44 in Canton, CT, making it easier and more convenient for our local customers to see and experience Xfinity's suite of products and be helped and guided by our knowledgeable teammates.
Over the last three years, Comcast has invested more than $320.2 million in technology and infrastructure in Connecticut, including improvements to our broadband network. The opening of our new Xfinity Store in Canton adds to that investment and is our eight retail location in the Nutmeg State, where we have also provided $33.6M in cash and in-kind contributions to local non-profits over the last three years.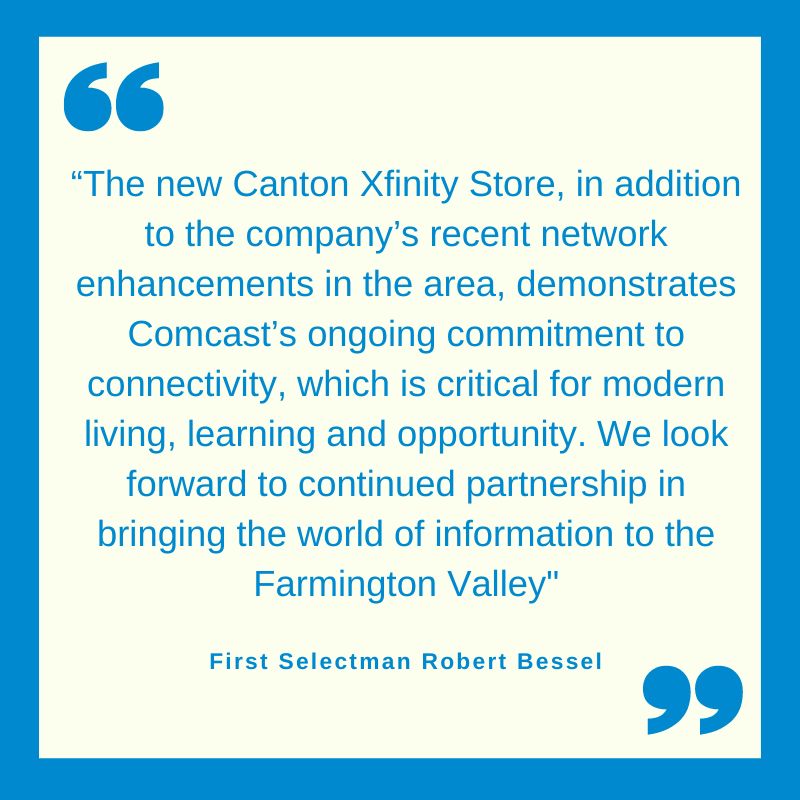 The 2,350-square-foot store in Canton offers customers a welcoming and modern retail environment that highlights the complete line of Xfinity offerings, including Xfinity X1, Xfinity Home, Xfinity Internet, Flex and Xfinity Mobile as well as Comcast Business services.
"The Town of Canton welcomes the opening of Comcast's new Xfinity Store. This facility will provide access to the latest advancements in connectivity, making the Farmington Valley an increasingly attractive location for residents and growing businesses," said Canton's First Selectman Robert Bessel.
"Our newest Xfinity Store in Canton is an important part of our ongoing effort to provide an excellent customer experience," added Carolyne Hannan, Senior Vice President of Comcast's Western New England's Region. "Our highly trained and dedicated employees can demonstrate the unmatched video experiences on our X1 platform, how Xfinity xFi uses the fastest internet speeds and AI-powered security to transform the home Wi-Fi experience, a growing network of Xfinity Home smart home devices and services and the advantages and flexibility of Xfinity Mobile."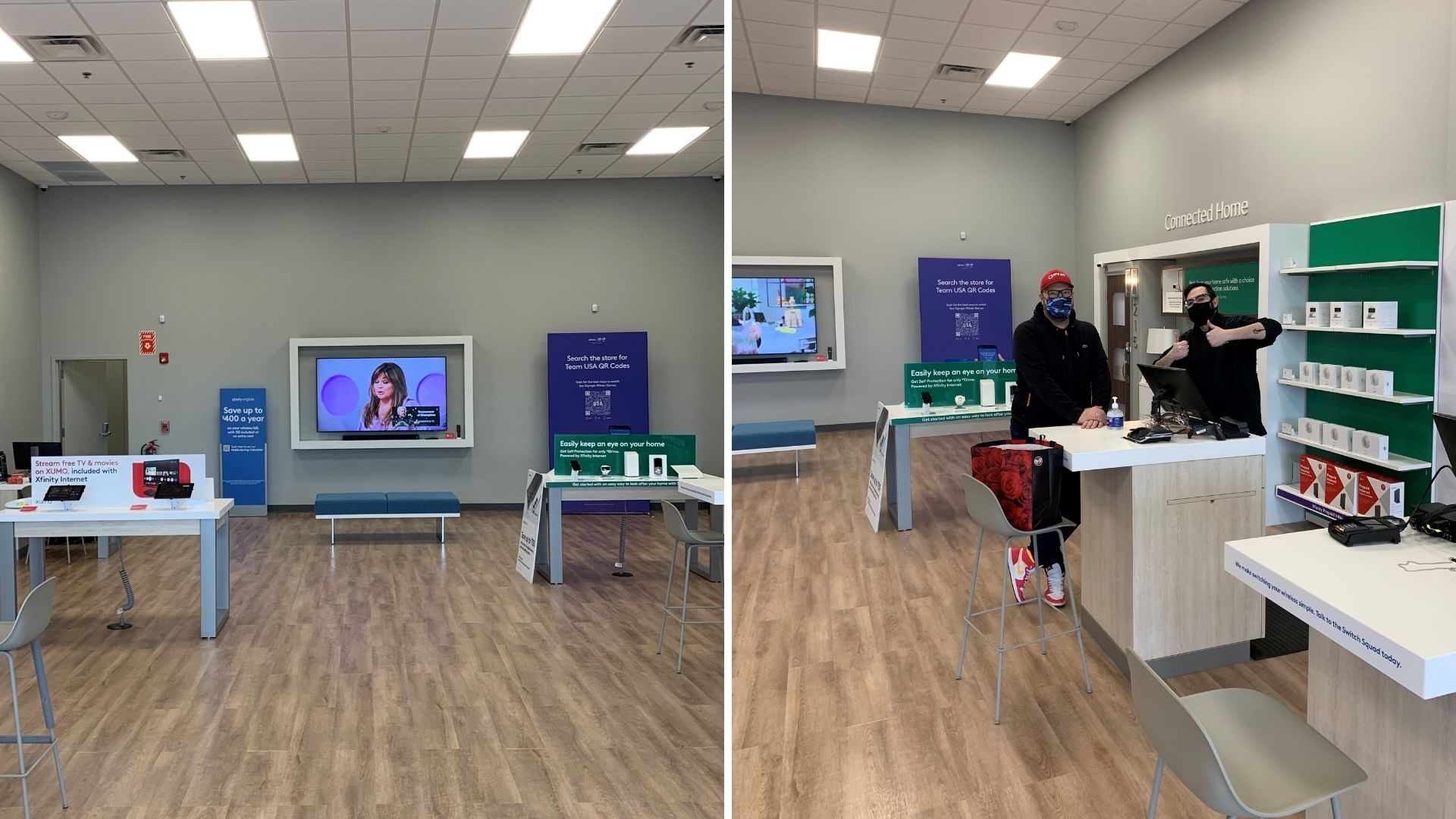 In addition to product demonstrations, customers can ask our experts about their current services or devices, learn how Xfinity apps make it easy to manage their account, sign up for all Xfinity services, return or acquire equipment and purchase accessories for mobile devices like cases, screen protectors and power supplies as well as smart accessories for the home. Time-saving features like self-serve bill pay and a queuing system allows customers to explore the store instead of waiting in line for service.
The new Xfinity Store is open seven days a week and located at 81 Albany Turnpike, Canton, CT. For directions and store hours, click here. Customers can also go online to www.xfinity.com/support, click "Visit an Xfinity Store" and make an appointment.
Across Connecticut, Comcast also operates Xfinity stores in Danbury, Groton, Middletown, North Haven, Plainville, Waterbury and West Hartford.