Comcast is committed to amplifying diverse voices, advancing equity and fostering inclusion. In honor of Veterans Day, we spoke to Bill, a Comcast finance manager, leader of our VetNet, an employee resource group that supports Veteran employees and the military community at large, and a Marine Corps Veteran. Bill is based in our Western New England Region headquarters, which is located in Berlin, CT.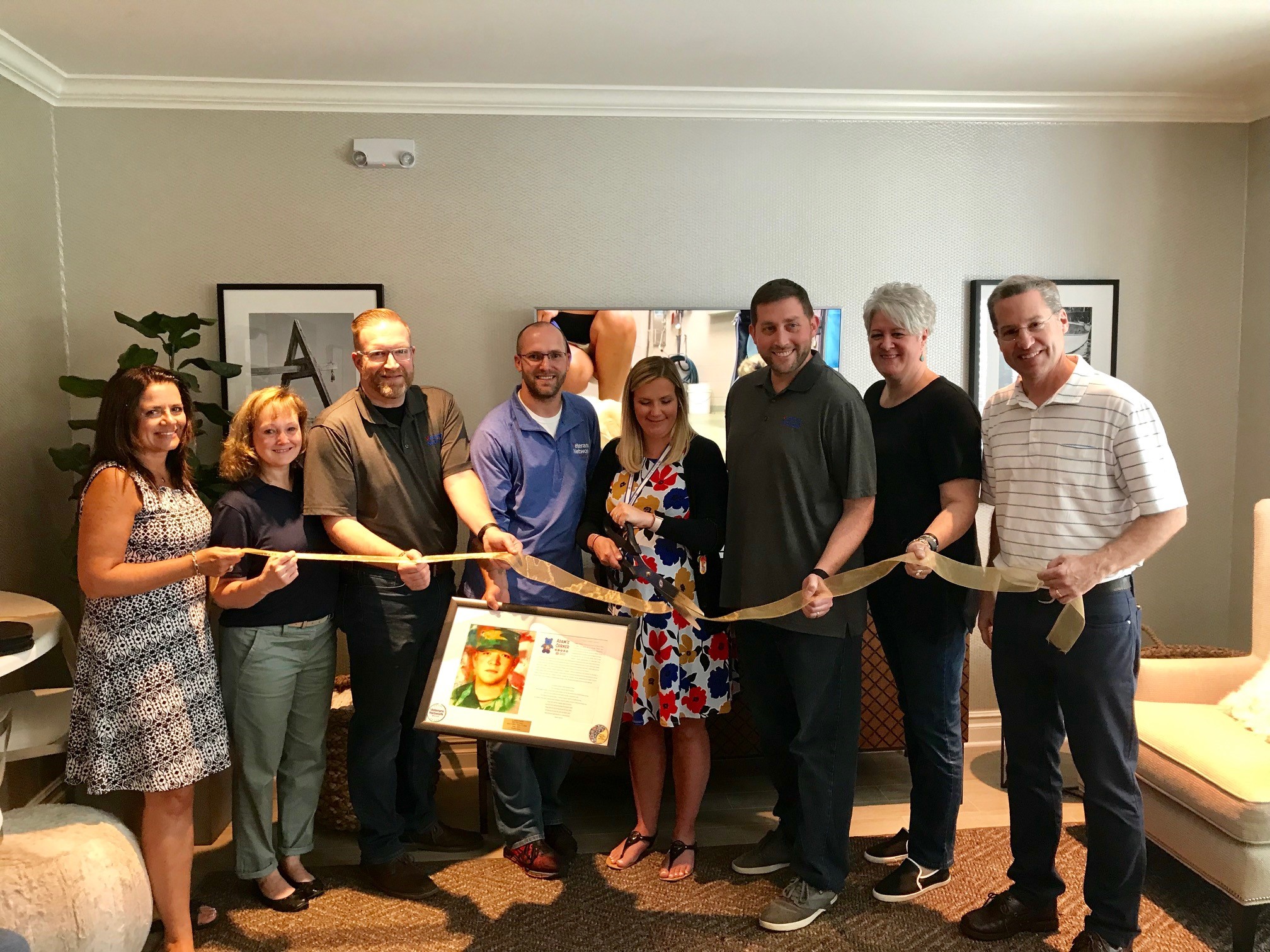 Read on to learn what Bill said Veterans Day, and serving his community, means to him.
Q. Tell us about your role at Comcast:
A. I've been with the Comcast for nearly 14 years, and started as a technician, installing Xfinity services in Connecticut. While working here, I went back to school to get my finance degree, which was paid for with both my GI Bill, and with Comcast's tuition assistance program. Once I earned my degree, I transferred to the finance department, where I am now a manager.
Q. Tell us about your time in the military:
A. I spent five years in the United States Marine Corps, repairing satellite and troposphere radios. I deployed to Iraq, Japan, and was stationed at a few locations within the U.S. I met many lifelong friends and had the pleasure of learning about different cultures while serving our country.
Q. What does Veterans Day mean to you?
A. To me, Veterans Day is a time to reflect on my years in the Marines, as well as remember all those who have served. It feels good to know that people appreciate the hard work, sacrifice, and discipline it takes to protect our country and help others.
Q. What would you share with someone in the military community who is looking at career opportunities at Comcast?
A. Coming out of volunteering with the Marines, I wanted to keep that going, that spirit of wanting to help others and give back to the communities that I live and work in. Comcast leads the way in supporting Veteran's organizations and offers opportunities to get engaged in the community. For instance, Comcast and our region's VetNet group have partnered with Easterseals Capital Region & Eastern Connecticut, volunteering and providing services at Easterseals' Veterans Rally Point in Norwich, Connecticut.
Watch this video to hear more from Bill and to learn more about this partnership:
At Comcast we believe in connecting with the military community by creating an inclusive workplace for military teammates and special experiences for military customers and communities.
We have a longstanding tradition of hiring Veterans, and for our employees who are currently serving as reservists or in the National Guard, Comcast provides benefits and programs to help them and their families during training, drill and deployment.
Locally, Comcast has also donated laptops to the Connecticut VA hospital, and featured numerous veterans' organizations from Connecticut, Massachusetts and Vermont on Comcast Newsmakers, a short-form news platform where leaders and innovators talk about issues facing communities. The Springfield, MA Veterans Center, The Vermont Office of Veterans Affairs, and Veteran Farmer Coalition are among those who have told their story.