Comcast is committed to amplifying diverse voices, advancing equity, and fostering inclusion this #BlackHistoryMonth and beyond. In the spirit of honoring Black History Month, we spoke with members of Comcast's Black Employee Network (BEN) about what the subject means to them.
Here is what Kieanya Williams, a Product Sales Support Specialist, who lives in Connecticut and John Hill, a Customer Experience Supervisor based in Massachusetts, had to say.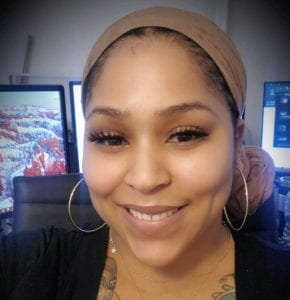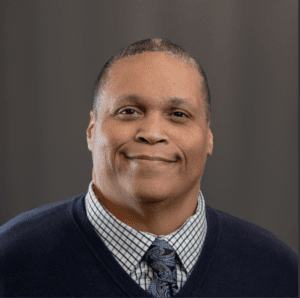 What do you like best about your job?
Kieanya: I love being able to help customers. Providing solutions to any situation is very rewarding to me and it shows that everyone's question matters.
John: I love that my job allows me to interact with a whole network of people, especially during this pandemic. I'm a people-person and enjoy getting to know my co-workers and our customers. As a supervisor, I'm involved in coaching and developing my team, and I learn just as much from them as they do from me.
What does Black History Month mean to you?
Kieanya: I see Black History Month as a time to reflect on everything that makes up the African American culture, including the history, achievements, oppression, and identity of our Black community. This month is dedicated to remembering the past and commemorating both the good and bad in order to make a better future. It's also a time to enlighten those outside of our Black community to help them better understand the drive for diversity, equity and inclusion.
John: Black History Month gives us an opportunity to recognize the impactful actions taken by our predecessors to ensure racial equality. We stand on the shoulders of great civil rights heroes like Harriet Tubman, Frederick Douglas, Dr. Martin Luther King Jr., Malcom X, John Lewis, and others whose actions paved the way for all of the civil rights actions and improvements that have been fought for and won, as well as the tenacity to continue the campaign.
Who is someone that inspires you to be your best self and why?
Kieanya: My 8-year-old niece is my pride and joy, and she inspires me to be my best self. I know she watches my every move and is learning from my actions and behaviors, and it's important to me to be a good role model to her. I want her to understand her background and heritage because I know it will impact how she sees the world and how she treats others.
John: The people who inspired me to be my best self are definitely my parents and I credit them with my good moral fiber. They grew up during the 40s and 50s and struggled through the civil rights movement in the 50s, 60s and 70s. They instilled in me, and my seven brothers and sisters, a sense of fair-mindedness towards all people regardless of race, gender or sexual orientation. It's their example and values that I'm passing on to my own son, who is also bi-racial.
How important is diversity, equity and inclusion (DE&I) to you, and what value does it bring?
Kieanya: DE&I is very important to me because I think everyone should be comfortable being themselves in the workplace and in our day-to-day lives. DE&I initiatives eliminate barriers that hold people back and demonstrate that our personal morals have value. I think we should be able to exist in alliance with each other and embrace our differences rather than fear them.
John: I've worked at other companies where DE&I wasn't a priority. I'm impressed with how Comcast approaches diversity, equity and inclusion and it's been extremely impactful to me. This company celebrates DE&I and allows employees to thrive in a culture and environment unlike any I have ever experienced before, and I truly appreciate that.