Comcast is proud to announce that 21 Black-owned small businesses in New England – from New Haven and Hartford to Springfield and Boston – have been selected to receive support in the first phase of the Comcast RISE program.
The businesses are among hundreds from around the country that will receive consulting, media and creative production services from Effectv, the advertising sales division of Comcast Cable, or technology upgrades from Comcast Business, based on their specific needs. More information on Comcast RISE program components is available here. Comcast RISE will help thousands of small businesses impacted by the ongoing impact of the pandemic, social unrest, and environmental events.
Comcast RISE is part of a larger $100 million Diversity, Equity and Inclusion initiative that Comcast launched last summer. In June, Comcast NBCUniversal announced the development of a comprehensive, multiyear plan to allocate $75 million in cash and $25 million in media over the next three years to fight injustice and inequality against any race, ethnicity, gender identity, sexual orientation or ability.
In addition, applications are now being accepted for the second phase of Comcast RISE. Eligibility has expanded to include Black, Indigenous, and People of Color (BIPOC)-owned, small businesses, including Hispanic-owned small businesses. Business owners can apply at www.ComcastRISE.com.
Learn how Comcast RISE is helping move businesses forward from two award recipients in Connecticut and one in western Massachusetts:
B&A Benefit Solutions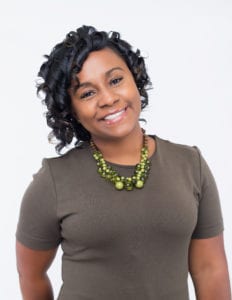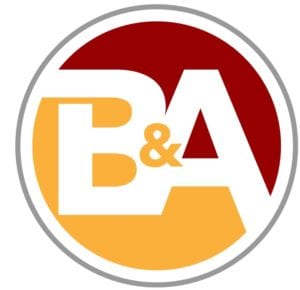 Based in Waterbury, CT, B&A Benefit Solutions works with clients to find the health insurance plan to best their needs.
"B&A Benefit Solutions is a small independent, minority- and women-owned insurance agency that provides services to all of New Haven County," said Inesta Belardo, owner and principal agent of B&A Benefit Solutions.  "Due to the pandemic, we've had to move our services to the screen, which is why aligning with a cutting-edge, connected company like Comcast has been so important to us. We are thankful that the Comcast RISE program has provided help for our business to not only survive, but thrive, despite these challenging times."
unknown clothing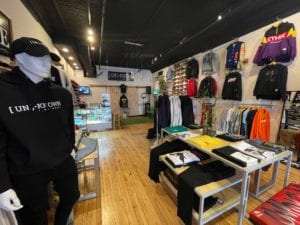 Based in New Britain, CT, unknown clothing sells a unique variety of clothes, hats and sneakers for men, women and children.
"With all the changing rules, restrictions and issues we've run into from the pandemic, it's been hard to get ahead as a new boutique clothing shop and event space," said Maciah Clark, owner of unknown clothing. "Being selected as a Comcast RISE recipient has been an overwhelming joy for us. The support of such an incredible organization, including courtesy internet services to keep our business connected and running, has the potential to transform the future of Unknown Clothing."
GIVE Music Inc
Based in Springfield, MA, GIVE Music Inc provides artistic and technical development for people interested in the entertainment industry.
"My small business, V3NU:846, offers opportunities for school aged children and adults to experience the joy of overcoming fear through artistic challenges, creation and performance art using the latest technologies," said Michael Grant, President of Give Music, Inc. "Becoming a Comcast RISE recipient means that I can focus on supporting my organization's artists during the COVID-19 pandemic through live-streamed programming and virtual classes.  For me, personally, I can now finally focus more on growing my business and less on trying to exist day-to-day."
We encourage and invite applications from BIPOC-owned businesses at www.comcastrise.com.
Additional New England RISE winners include:
Aligning Media (New Haven, CT) provides grant writing, content creation, social media management and professional development among other services.
Alternity Healthcare, LLC(West Hartford, CT): works one-on-one with customers to create personalized nutrition and exercise plans to improve health and help attain peak performance.
An EP Experience(Stratford, CT): boutique catering company that provides our clients with a unparallel
BOLD Security Services(Haverhill, MA): professional contract security service for businesses, event professionals and construction sites.
G. Nursing Services, LLC (Farmington, CT): provides in home nursing services to Hartford-area patients.
Champion Childcare Inc. (Springfield, MA): aims to encourage holistic growth through play-based and child-centered activities.
Chocolate Therapy(Framingham, MA): not only satisfies your chocolate cravings, but provides unique designs and creations reimaging the traditional chocolatier offering.
Clearwater Branding(Boston, MA): offers web design, brand marketing, marketing strategy and digital advertising solutions.
Colette Phillips Communications, Inc.(Boston, MA): provides an array of services including Public Relations and reputation management to help clients seize opportunities and realize their full potential in today's diverse domestic and global marketplace.
Estate Capital Management(Hingham, MA): helps clients achieve wealth management objectives with proprietary estate planning, financial planning, investment management and business services.
General Merchant Funding(Hartford, CT): generates and provides SMBs with alternative business financing options to small and medium-sized businesses.
Hands On Moving(West Haven, CT): offers local and long distance moving and storage options for CT area customers.
Intriguing Hair Retail (Hyde Park, MA): sells hair extensions, hair bundles, hair pieces and full lace wigs.
Little Celebrations Rentals(Stoughton, MA): keeps the needs of children in mind with the selection of its furniture and accessories for party/event needs.
Monitor My Health, Inc.(Bridgeport, CT): focuses on delaying or preventing obesity, type 2 diabetes, heart attack and stroke by providing lifestyle change programs for clients.
Proverb LLC(Boston, MA): works with clients to provide brand strategy, creative and advertising support.
Shattering Glass Ceilings(Bridgeport, CT): specializes in providing services, advocacy, and tools necessary for parents, families, and caregivers of special needs children to live their best life.