Comcast Cares Day is more than just a day – it is an illustration of the spirit of volunteerism that our employees bring to life each and every day. From using technology to create positive change, such as teaching digital literacy skills, to mentoring youth, stocking food banks and beautifying parks, Comcast NBCUniversal employees volunteer during this celebration and throughout the year to make a lasting impact.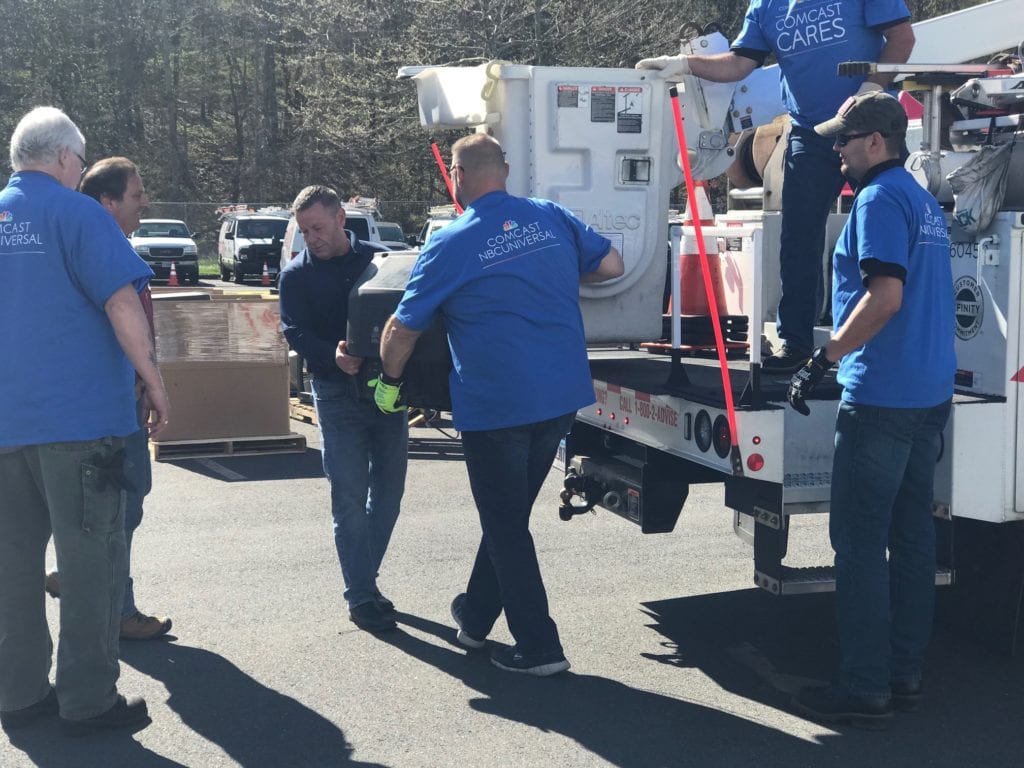 This year, Comcast employees, friends, and partners will participate in nearly 28 projects across Western New England in April and May and there's still time for you to join us in making a difference.
If you are looking for an opportunity to get involved and give back, consider participating in Comcast Cares Day by registering for one of several projects we have planned on Saturday, May 4th, where volunteers will be landscaping, spring cleaning and painting sites within the community.
You can sign up to volunteer online at Comcast in the Community and view a selection of our individual project locations below.
Volunteers will also receive a FREE lunch and Comcast Cares Day T-shirt as a thank you for participating.
Connecticut:
Hartford – Jumoke Academy (339 Blue Hills Avenue)
New Britain – YMCA (19 Franklin Square)
New Haven – East Rock Magnet School (133 Nash Street)
New London – Harbor School (432 Montauk Avenue)
Waterbury – Greater Waterbury Interfaith Ministries (770 East Main Street)
Vermont:
Rutland – Vermont Farmers Food Center (251 West Street)
South Burlington – Humane Society of Chittenden County (142 Kindness Court)
Saint Albans – Franklin County Animal Rescue (30 Sunset Meadows)
Western Massachusetts:
Springfield – Springfield Boys & Girls Club Family Center (100 Acorn Street)
Western New Hampshire:
Newport – Newport High School (245 N Main St)
Register to volunteer online today!