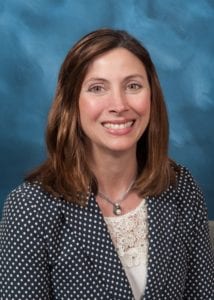 Comcast announced the appointment of Beverly Elliott as Vice President of Engineering for the company's Western New England Region, which is headquartered in Berlin, Connecticut and includes more than 300 communities in Connecticut, Western Massachusetts, Western New Hampshire, Vermont and New York.
In this role, Elliott oversees Comcast's network operations, including construction, product engineering and overall system integrity, as well as the reliability and resiliency of Comcast's converged, fiber-optic network. Recently, Elliott was responsible for the rollout of Comcast's new 1 Gigabit internet service which uses DOCSIS 3.1 technology to make it possible to deliver ultra-fast broadband speeds over the company's existing communication lines that are already in most homes and neighborhoods across the region.
Elliott has more than 20 years of industry experience and has held a number of roles in engineering, project management and marketing at Comcast since she joined the company in 2005. Prior to her new role, she served as Vice President of the region's Project Management Office where she created and managed the execution of plans and cross-functional teams to ensure new initiatives and product launches were rolled out smoothly. One of her key initiatives was to implement the company's multi-year strategy to transform the customer experience and led the region through measureable changes and improvements to help create a culture focused on exceeding customers' expectations. Before Comcast, Elliott worked for Cablevision for six years and also spent five years at BET/Action Pay-Per-View service in Santa Monica, CA.
A graduate of the University of Michigan with a bachelor's degree in English, Elliott has earned certification as a Six Sigma Green Belt, completed Comcast's Executive Leadership Career Advancement Program and more recently the Comcast Women in Leadership Program at the Wharton School of Business. She also is a two-time finalist for the Connecticut Technology Council's "Women of Innovation" award and in 2015 was honored as a Woman of Power by the Urban League of Southern Connecticut. Elliott is one of the executive sponsors of Comcast's Women's Network – a regional employee resource group that provides opportunities for women and their allies to connect with each other while empowering them to advance their careers through professional growth opportunities.
Elliott resides in Norwalk, Connecticut, with her husband and their two children.