On Saturday, April 21, Comcast NBCUniversal employees and their families, friends and community partners helped to "make change happen" as part of the 17th annual Comcast Cares Day. Comcast Cares Day is more than just a day – it is a celebration and opportunity to spotlight Comcast NBCUniversal's year-round commitment to volunteerism that began with our founding 55 years ago.
This year, volunteers were also part of and celebrated a significant milestone of Comcast Cares Day – reaching 1 million volunteers since the program began in 2001.
In Connecticut, volunteers rolled up their sleeves at sites in Bethel, Hartford, New Britain, New Haven, New London and Waterbury: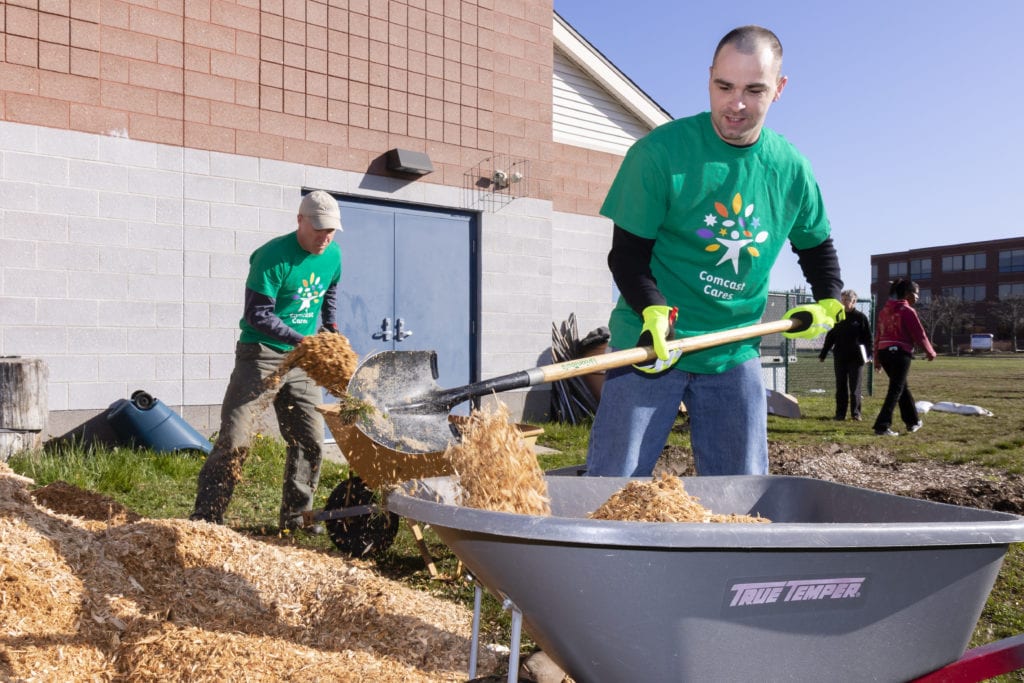 In Vermont, volunteers at South Burlington High School landscaped, spring cleaned and painted, while volunteers at Vermont Farmers Food Center in Rutland built raised beds, landscaped the grounds, cleared debris and painted:
In New Hampshire, volunteers at the Newport Board Walk and Trail cleared debris, repaired and upgraded the boardwalk, painted the benches and painted over graffiti: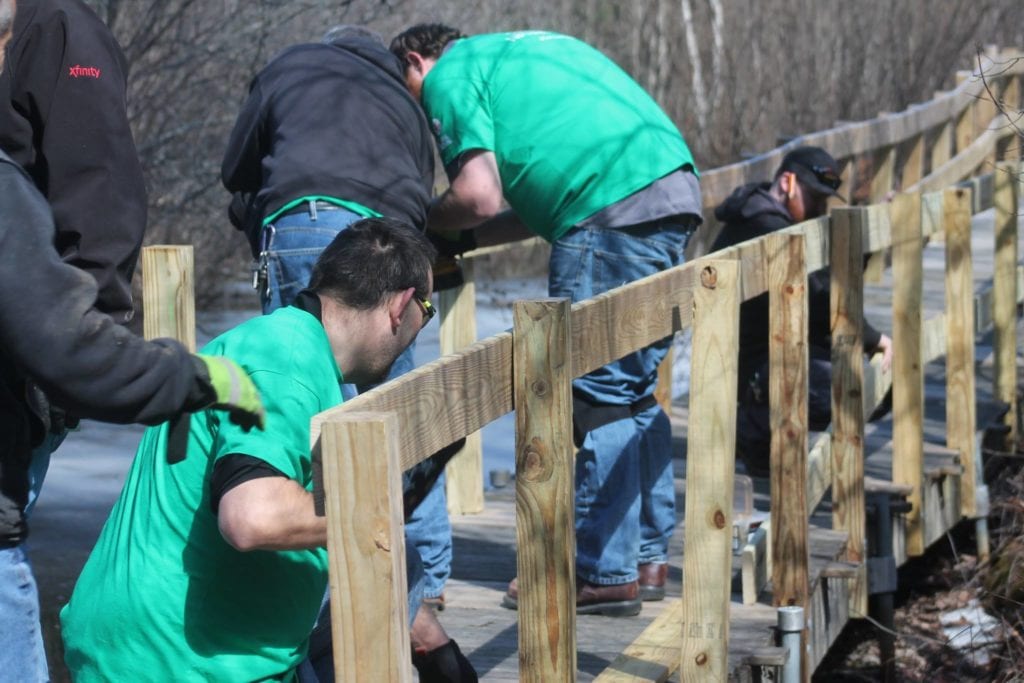 In Western Massachusetts, volunteers in Holyoke and Springfield landscaped the grounds, painted and spring cleaned at the Jericho Bureau for Exceptional Children & Adults and the Springfield Boys & Girls Club:
For more information on volunteer and community investment initiatives, visit https://comca.st/2jAz0qY.